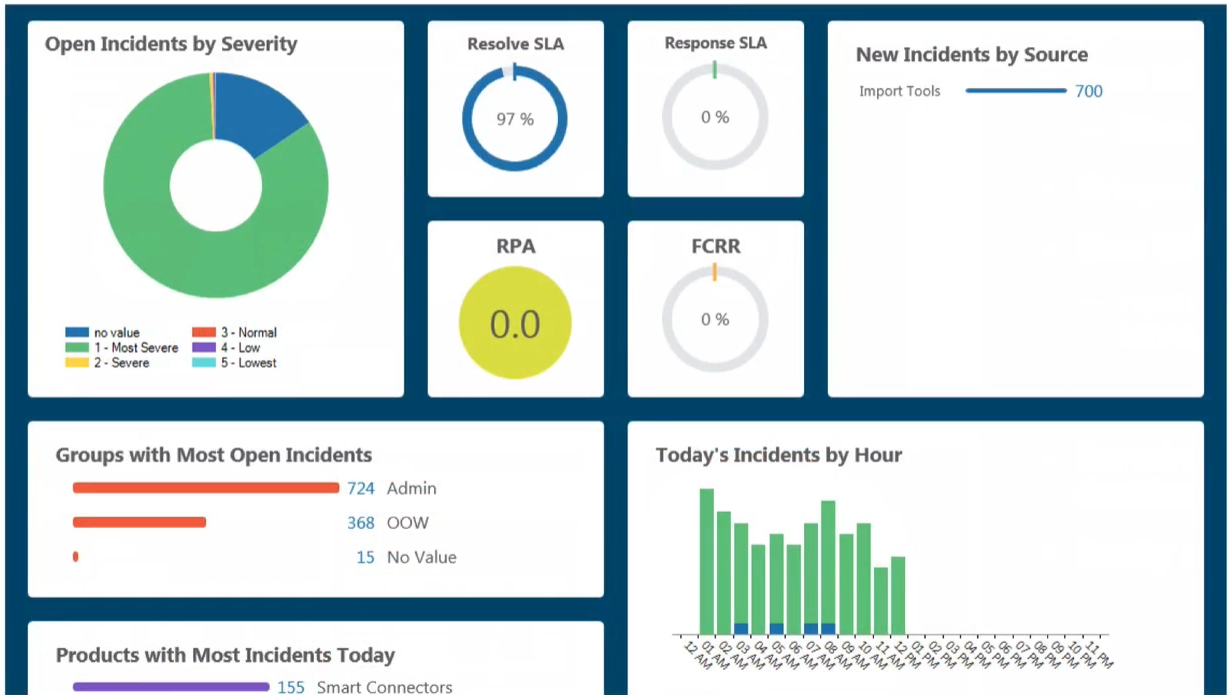 The main benefits of Oracle Service Cloud are its top-notch features ideal for cross-channel contact center management, web customer service, knowledge management, field service management, and policy automation. Here are the details:
Businesses can gain a number of benefits from Oracle Service Cloud, especially as this contact center service and cross-channel web customer service features case management, email support, live chats, guided resolution, and virtual assistants.
Interaction on a business's website and social media accounts—be it Twitter, Youtube, or Facebook—can be monitored with the social tool.
The software also empowers customers by providing them with the information they need, thanks to self-service options. Both customers and agents can look at resources in knowledge bases to find a resolution to issues they may be facing.
Campaigns on different communication channels can also be automated by Oracle Service Cloud. Users can easily boost customer engagement since they have a 360-degree view of their campaigns. The analytics module of the platform also gives reports on data, helping businesses amp up their customer service operations and find which processes to improve and which strategies to implement to increase customer satisfaction.