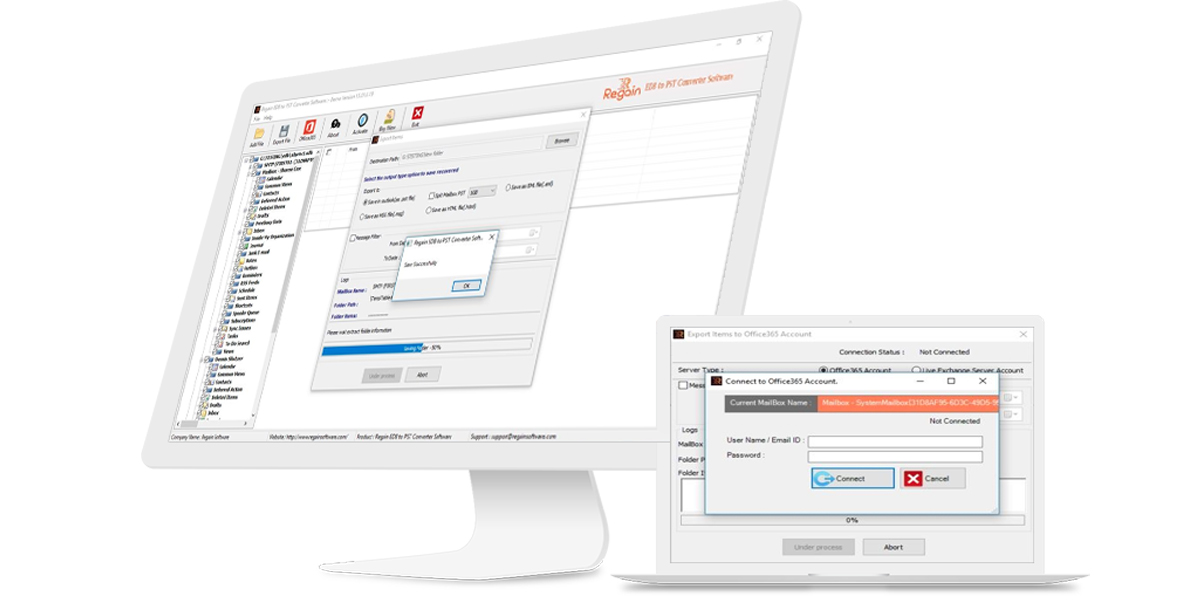 The main benefits of Regain EDB to PST Converter are its advanced customization, efficiency, scope, and value for money. Here are the specific advantages that users can expect from the system:
Advanced Customization
Regain EDB to PST Converter users can fully customize their conversion experience through tools that allow for folder skipping. Productivity is significantly improved as unnecessary files can be kept in their old format without having to slow the entire conversion process. Conversion can even be done via categories and time filters.
Efficiency
To further improve the workflow process, Regain EDB to PST Converter has scanning tools that can clue in users as to what needs to be converted. Users can conveniently skip files through the quick scan process without having to convert. No files will be doubled and due prioritization can be given to important documents.
Scope
Regain EDB to PST Converter can convert online and offline EDB files to multiple formats with no size limit. Even emails with attachments can be easily converted. With its tools, it can easily repair and restore corrupted files.
 Value for Money
Regain EDB to PST Converter offers lifetime support and money-back guarantee policy. Users can download it for free and use it for 30 days with no fee. Support is provided 24/7.