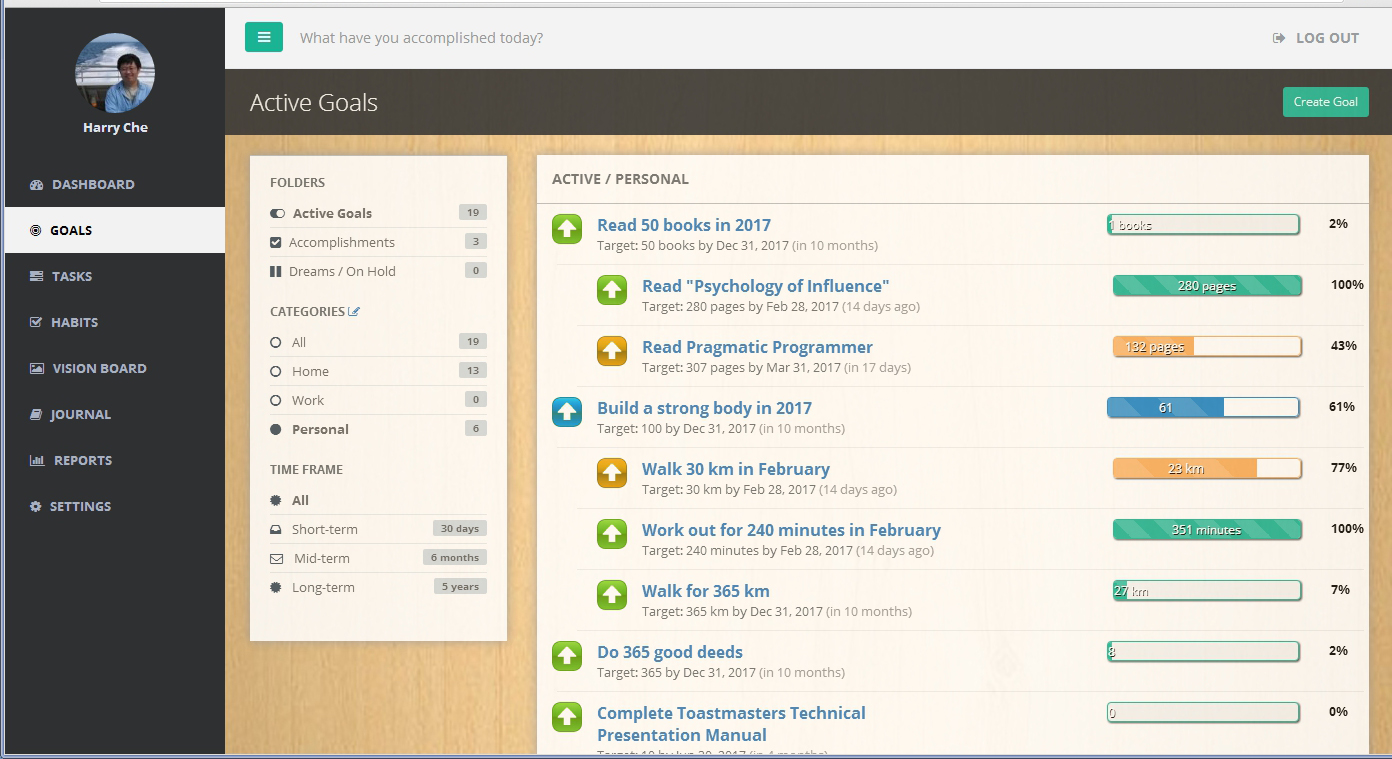 The main benefits of Goals on Track are ease of use, improved productivity, value for money, accessibility, and mobility.
Ease of Use
Goals on Track has a simple and fuss-free user interface. First-time users will find it very easy to navigate Goals on Track tools and commands. Ready frameworks, designs, and templates are accessible to all users. Handy tools for the easy creation of vision boards are also available.
Improved Productivity
Goals on Track provides comprehensive tools for the exhaustive monitoring of schedules, habits, and activities. It allows you to instantly manipulate progress and effectively improve productivity through the use of tangible tools that transparently measure and record all activities.
Value for Money
The platform does not require you to pay on a monthly basis. All tools and features are accessible upon annual payment. Goals on Track users also have access to free e-books on success, setting goals, and motivation. All future upgrades and add-ons are given for free to all active users.
Accessibility
Goals on Track is accessible 24/7. All its tools and features are available in the cloud. Users can access all functionalities regardless of time and location.
Mobility
Goals on Track is mobile-ready. It fully functions on all iOS and Android devices. It can also seamlessly sync with calendar apps. You can check out more essential features of productivity tools here.