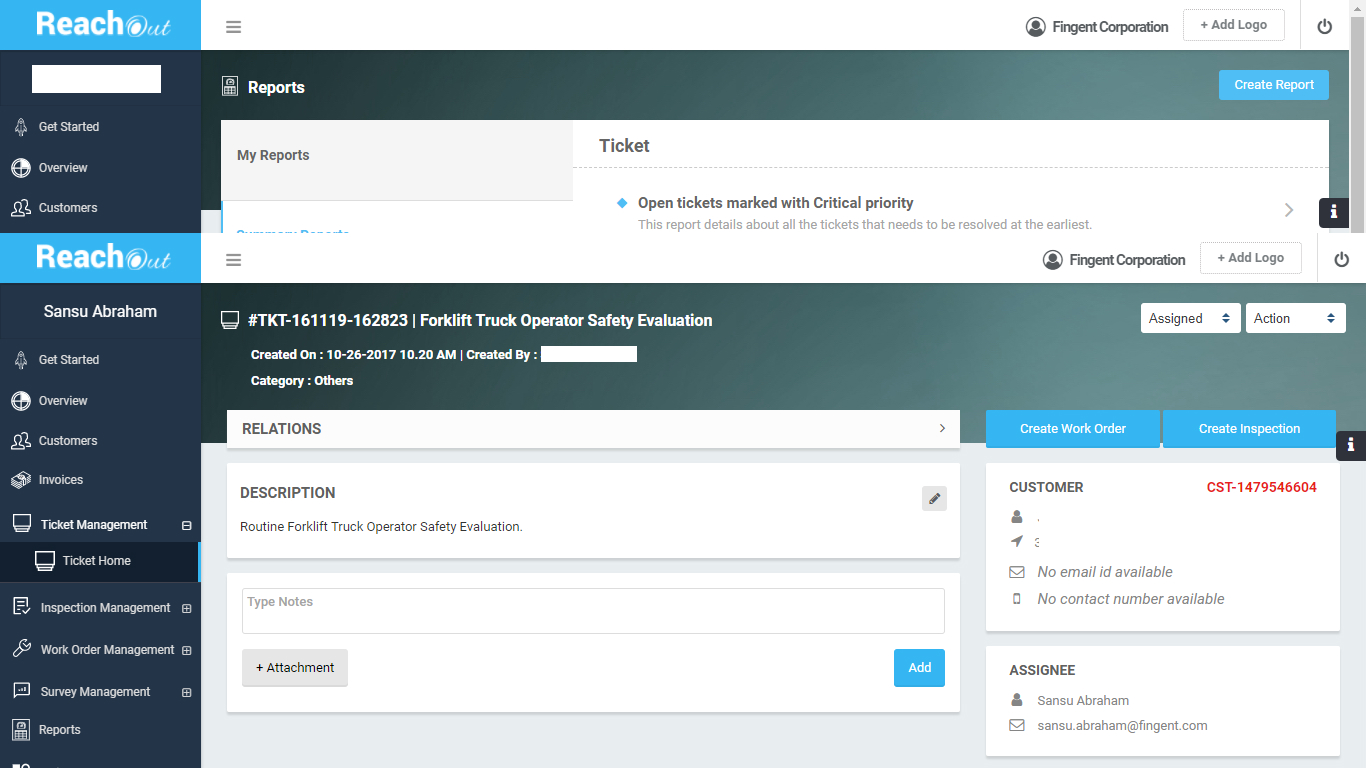 Sophisticated Control Center
ReachOut Suite enables you to maintain full control over your field technicians' schedule and customers' tickets. The software offers a cutting edge cloud-based control center where you can store and access all customer info to easily manage your clients' requests. Your team can instantly view customer needs and be able to resolve their requests.
Assign Tasks Efficiently to Field Technicians
You can view your field technicians' list and see who's most qualified, who's nearest, and who's available to offer expertise and professional service. Assign tasks to the right technicians and send them to the client's place. They can easily access customer details and understand what they need to do to resolve the concern.
Centralized Dashboard
ReachOut Suite reviews show that the platform offers a centralized dashboard that helps you track your technicians' work. You can view their location and status in real-time using GPS, track their to-dos, and utilize Kanban boards to tick work done.
Send Quotes and Invoices
After the job is completed, you can collect data such arrival, time spent on the work and more from technicians and clients. Then, you can directly send invoices and quotes to your customers.
Optimized for Mobile
You don't need programming skills to effectively utilize this software as its interface is easy to use and optimized for both mobile and desktop platforms. This enables you to remotely manage your operations from anywhere, anytime using your mobile device.