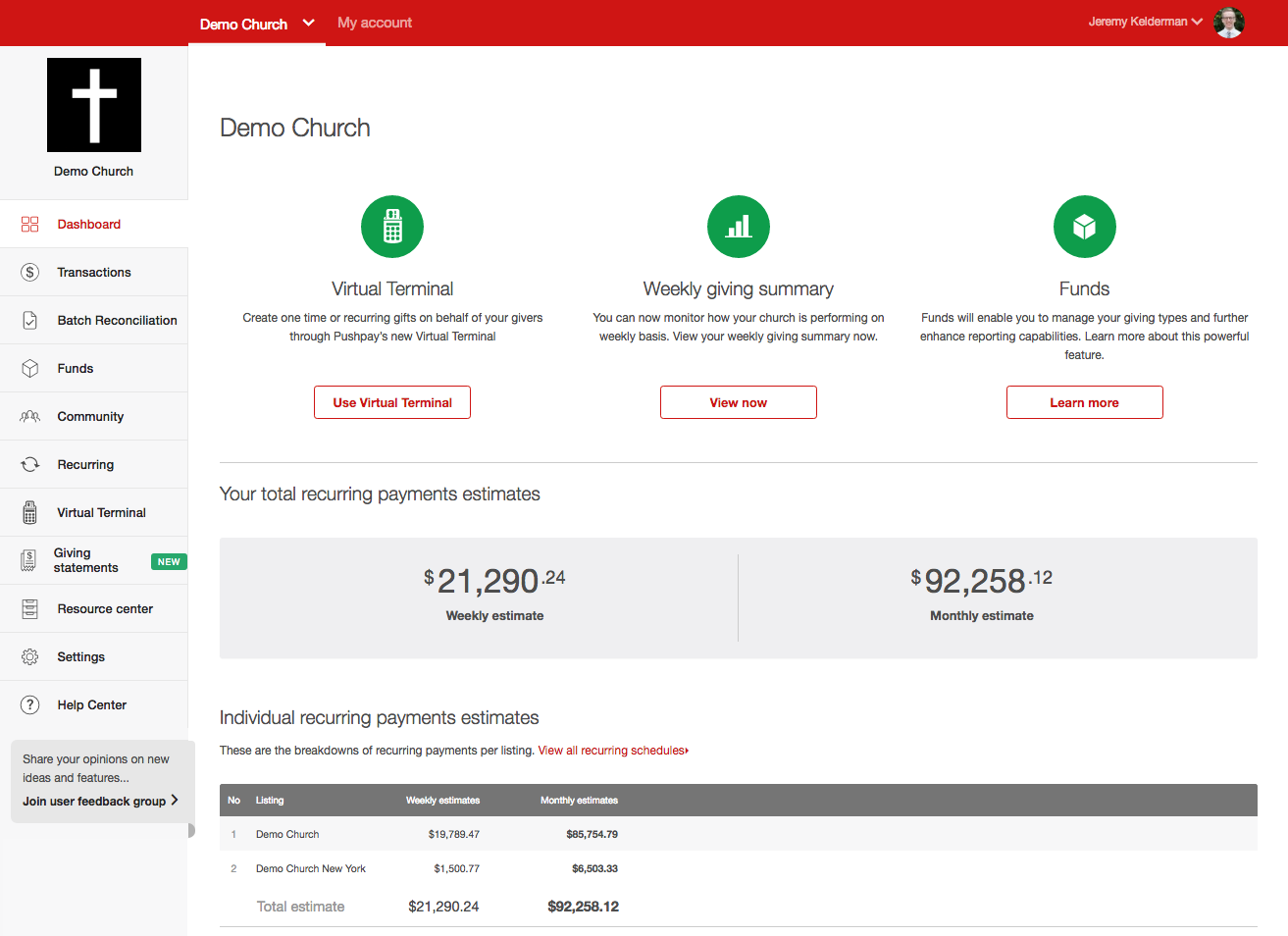 The main benefits of Pushpay are enhancing member engagement, streamlining financial management, driving more donations, and providing a secure member database. Here are Pushpay's benefits:
Improved Member Engagement
Pushpay's Dynamic Homescreen tool takes advantage of the time most people spend on their phone. With it, organizations can keep their members or audience engaged by keeping them updated on newly published videos, podcasts, blogs, or sermons. This ensures members are still participating even outside of the church.
Simplified Financial Management
Pushpay can take care of an organization's financial management as it can quickly import transactions, reconcile finances, and manage donors. Online and offline giving records are centralized in one platform, thus, minimizing duplication. Pushpay handling financial management also lessens the workload leaders have to accomplish.
Increased Donations
Pushpay encourages donations with its simplified patent-pending solution. Possible donors will no longer be put off by a complicated or time-consuming donation process. All members need to do is set up an account, log-in, and wait for their turn.
Secure Member Database
Personal information is kept secure with top-of-the-line Secure Sockets Layer (SSL) technology. Amazon Web Services (AWS) and other reputable data storage partners keep the data secure, while corporate-level service level agreements ensure quick support response.