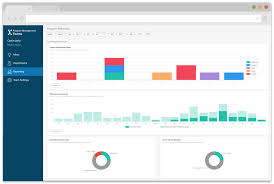 The main benefits of using Optimizely are its ability to take advantage of the latest marketing strategies, tracking your customer's preferences and putting it through in-depth analysis. This would help your website increase its traffic and onsite views by keeping up with the trends and delivering better services to your customers.
Webinars are also available for your customers. In Optimizely, this feature is automated to help you in applying the important aspects of delivering a webinar to give you an edge from your competitors. At the same time, it gives you a well-planned personalize marketing campaign.
Optimizely also allows you to meet your customers' personal tastes for customer retention. The website's flexibility enables you to address audiences of any type, whether it is a mobile user or a PC user.
For new users, Optimizely has a testing kit available to help you familiarize yourselves with the interface. With this free trial, users can test drive the product and see if it is suitable for your company. With a folio of top brands under its wing, Optimizely is confident you would like their services upon using it.