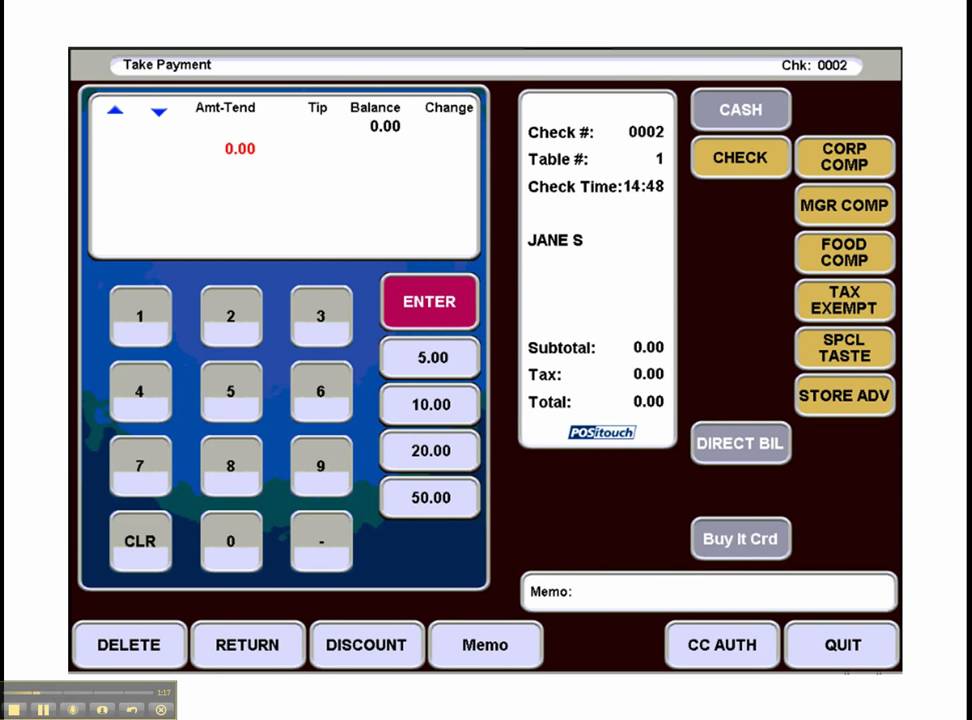 The main benefits of using POSitouch system are its flexibility, allows you to manage your business whether you are operating on a desktop or mobile device and handles transactions in multiple locations.
With the POSitouch Cloud system, users can access their data in their mobile devices or desktop computers. This allows you to oversee the productivity of your workforce in real time. The solution also includes tools that enable you to tackle what needs to be addressed. On top of that, the program has multi-window support for multitasking.
For new users, POSitouch comes with a touch screen that guides you with the functions for easy configuration. Users can also customize the bitmap pictures on the screen according to their preferences and for ease of navigation.
Monitoring and scheduling become easy tasks when you use POSitouch. That is because it has features that assist you in creating and assigning tasks as well as in building schedules based on accurate forecasts. Employee clock validation also verifies your employees' time-ins with their payroll and other transactions such as transfers and termination.  
With the capability of handling multiple servers, POSitouch allows each server to process credit with the use of handheld touch screen units. This leads to faster services and increases in turnovers for delivering services efficiently towards your customers.