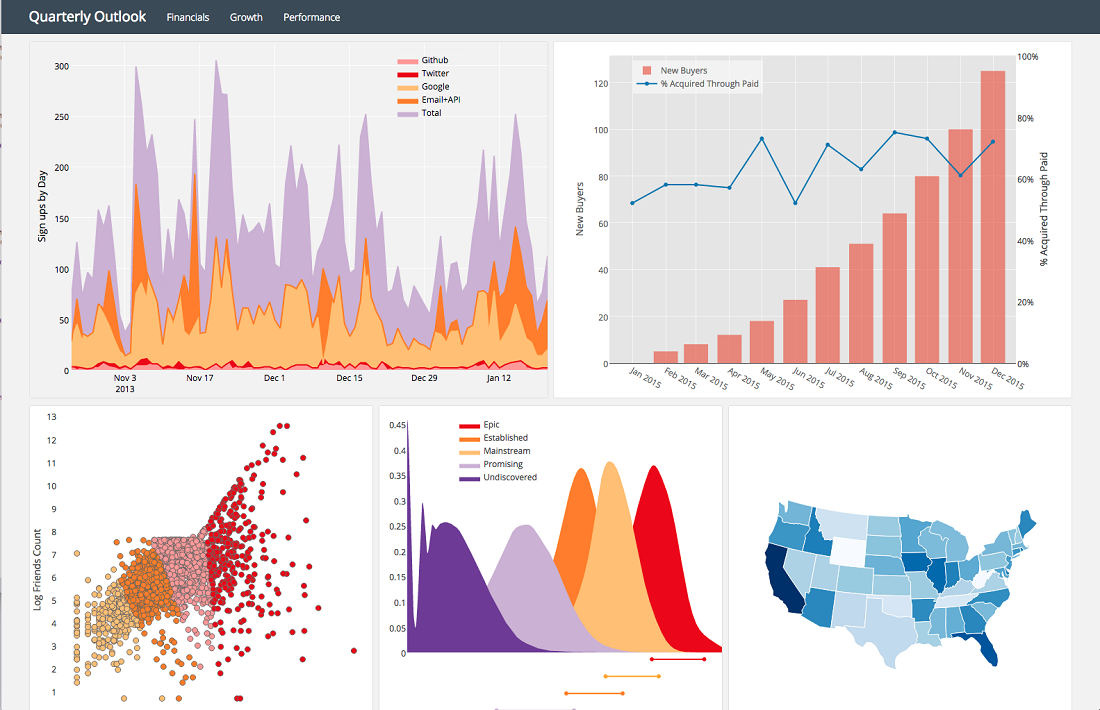 The main benefits of Plotly are its multiple deployment capabilities, collaboration feature, visualization with zero coding knowledge, and tools for personal analytics. Here are more details:
Multi-deployment options
Developers of Plotly understands that every organization, as well as each individual user, has its own specific resources and needs. Because of that, the solution is developed with the capability of running in different environments,  which means that users can either acquire the solution as a cloud-based service or as an on-premises solution. This flexibility helps ensure that projects would not go over the allocated resources, particularly financial ones.
Collaboration
With the subscription plans that Plotly offers, users are able to add more people to expand their data visualization team. Through this, designing, distribution, and editing of charted data become streamlined and more effective because several people can work on a single project by completing related tasks.
Easy visualization
Data visualization is not a demanding task when using Plotly. Data scientists are able to seamlessly present data in a graphical manner without doing any coding. To accomplish this, the system allows them to upload a CSV file or users can also connect to an SQL database in order to enter figures to be used. After that, charts can be developed through different languages.
Analytics tool
Dash is a corporate analytic web application building tool that could be integrated with Plotly, which allows users to make their own online analytics app easily. With just several hundred lines of code from Python, everything will be ready to go.