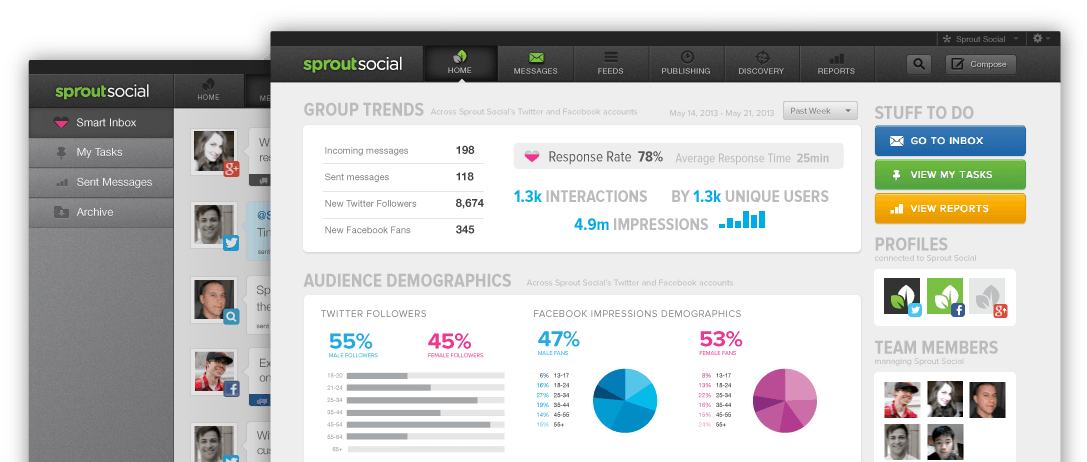 The main benefit of Sprout Social is its social media analytics. The tool provides valuable insights useful in the improvement of products and customer services. More details of its benefits here:
This software possesses a variety of handy functionalities. However, it stays out of the way while allowing businesses and individuals to engage themselves with target people and effectively establish a stronger relationship with them. Users can enjoy the benefits provided by Sprout Social for their analytics in social media. Also, the provided tools help them effectively and efficiently manage social care and social media efforts.
Given the fact that social media has become a part of everyone's lives, it is also no wonder that it affects traditional marketing. This software helps users build business easily as they can acquire authentic feedback from customers, which could help them improve their products and services. Establishing a better and stronger customer relationship is also made easy with Sprout Social.
Another benefit offered by this software is that users can easily identify their customers and engage with them. Also, it gives users a well-organized dashboard that lets them divide necessary matters into six sections: Tasks, Messages, Feed, Discovery, Reports, and Publishing. These sections can help them determine where to stand with customers and prospects.