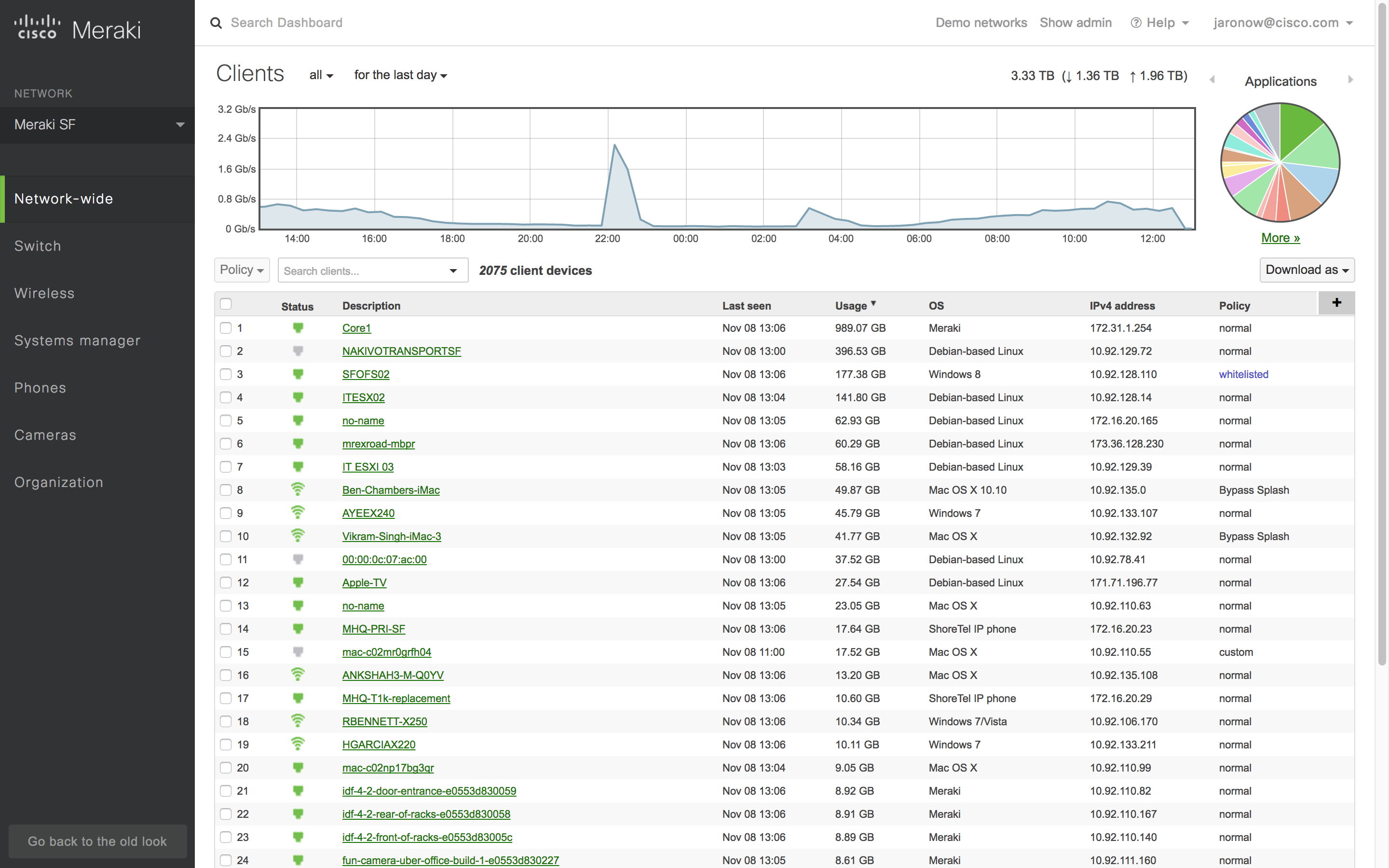 The main benefits of Cisco Meraki Systems Manager are its comprehensive set of feature, security, and mobile support. Here are the details:
When companies use the Cisco Meraki Systems Manager, they get to utilize its powerful security and geofencing policy. Administrators can exercise tight control, restrictions, and security policies across the networks of different mobile devices.  They can also add or remove the employee or member profiles depending on the parameters of their security or geofencing policy.
An example of this would be a system administrator requiring employees to check in every 30 minutes. What the system does is check the mobile devices included in the policy and then tag them as either compliant with or violating the security policy. Geofencing policies work the same way. System administrators can set a geofence boundary and Cisco Meraki will automatically tag any violators. With these features, businesses can have control over their mobile devices and ensure that they are being used for their intended purpose.
Meanwhile, the enterprise mobility management solution automates and systematizes the enrollment of mobile devices into the company system. Personal Android mobile devices or company-issued ones can be enrolled and have the maximum security controls and restrictions implemented on them.
On the other hand, iOS devices can be managed through programs like the Apple Value Purchasing Program, which ensures the security of data sharing among apps.
Mobile device tagging is another feature that makes the Cisco Meraki Systems Manager stand out. System administrators can use tag names on different apps and profiles so they can easily determine which security policies should apply to a particular group. Students, for instance, would be subject to different security policies than employees.