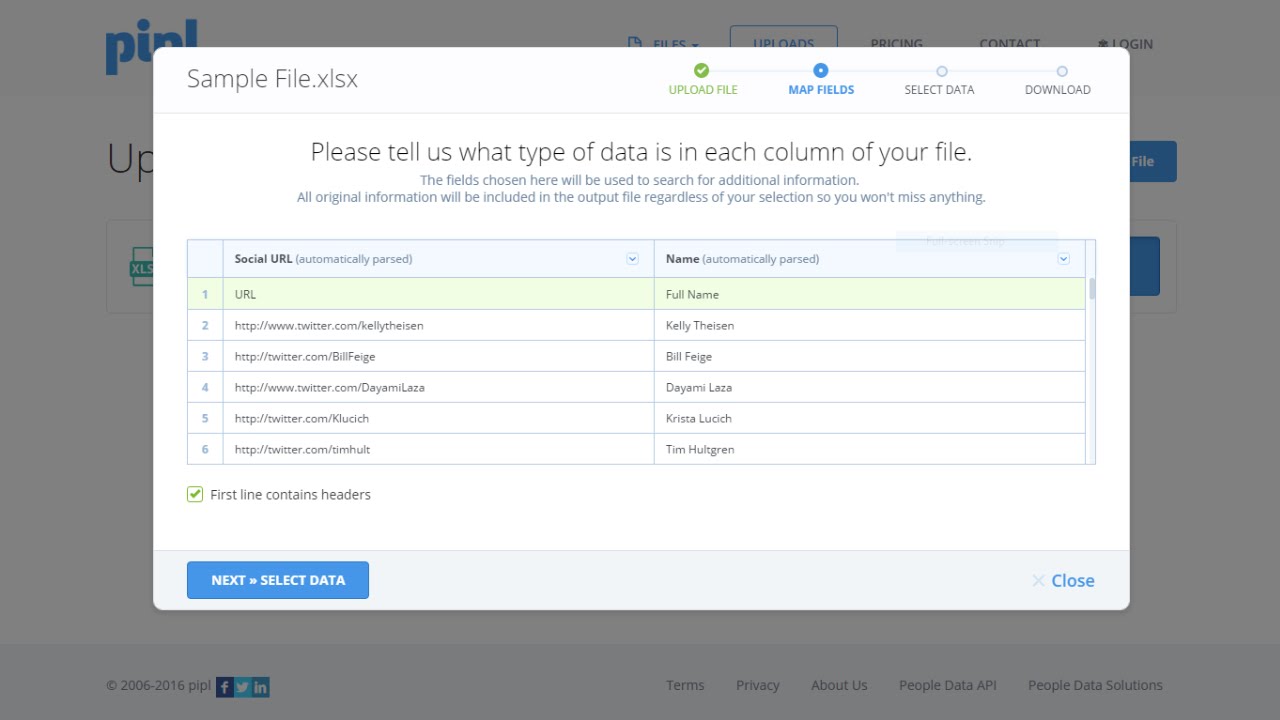 The main benefits of Pipl are its capability to detect and prevent financial fraud, helping users find the complete profile of a certain person and the creation of targeted campaigns using details from their profiles. Here are more details:
Fraud Prevention
Pipl is a handy people search engine solution that can pinpoint particular types of people from anywhere around the globe. It is helpful in identifying and combating financial fraud since the system aids users in integrating information from different sources as well as pieces of data and create a more detailed and thorough profile. Thanks to this, businesses are able to determine the truth about a person's identity and then assess if he/she is potentially capable of committing fraudulent acts.
Complete Profile Builder
Pipl isn't just for preventing fraud, it is also useful for getting a clear picture of their contacts, leads, and customers. With the partial data at hand, users are able to gather every information about certain people from different sources such as online accounts, social profiles, and associated emails. Pipl gathers every data and then gives users a complete profile about a certain person, with all the blanks filled.
Creation of Targeted Campaigns
Aside from finding someone's business and home addresses, phone numbers, and email, the platform also aids in accelerating users' qualifications by letting them create targeted campaigns. They are able to easily segment their audience by knowing their designation and retrieving their job titles.