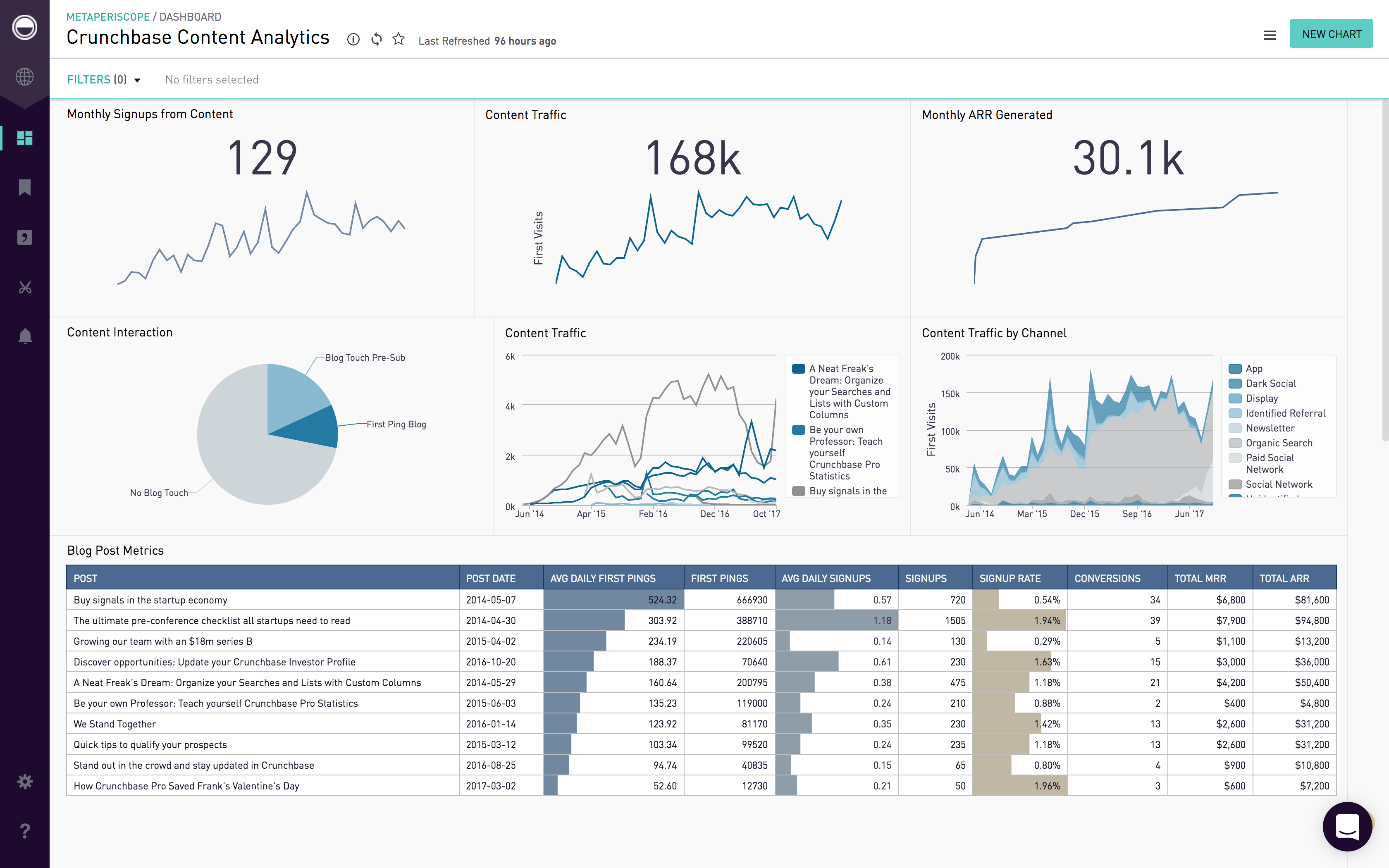 The main benefits of Periscope Data are its Ad-Hoc Query tool, dedicated dashboards, highly interactive graphic interface, and ease of access. Here are more details:
Ad-hoc Query Tool
This tool is designed to help the users address different kinds of queries efficiently and handle some of the most complicated data analysis seamlessly and hassle-free. With this query tool, users can create data models and accomplish more tasks.
Dedicated Dashboards
Periscope Data enables business owners or managers to monitor multiple areas of the business easier and seamlessly. The platform offers dedicated dashboards that are available with numerous filters, allowing users to extract the most significant data from their business.
Highly Interactive Graphic Interface
Periscope Data's graphic interface features charts, trends, and other data formats, making it easier for the users to understand the improvements of different departments of their organization or business. This platform also allows automatic conversion of the dashboard data to reports, all of which can be emailed directly. Therefore, you can send visually engaging reports both to your clients and across the company's departments.
Ease of Access
Businesses or teams can maximize the use of the platform by allowing all their members to have access to it. Periscope Data does not ask for additional charges for every access to the software, which means everyone can view the data and use the features that the software offers. Everyone, therefore, can stay in loop and up-to-date with the happenings, changes, and improvements within the organization. With unlimited member access, businesses can also maintain its transparency across all the departments. Hence, minimizing the chances of committing errors.