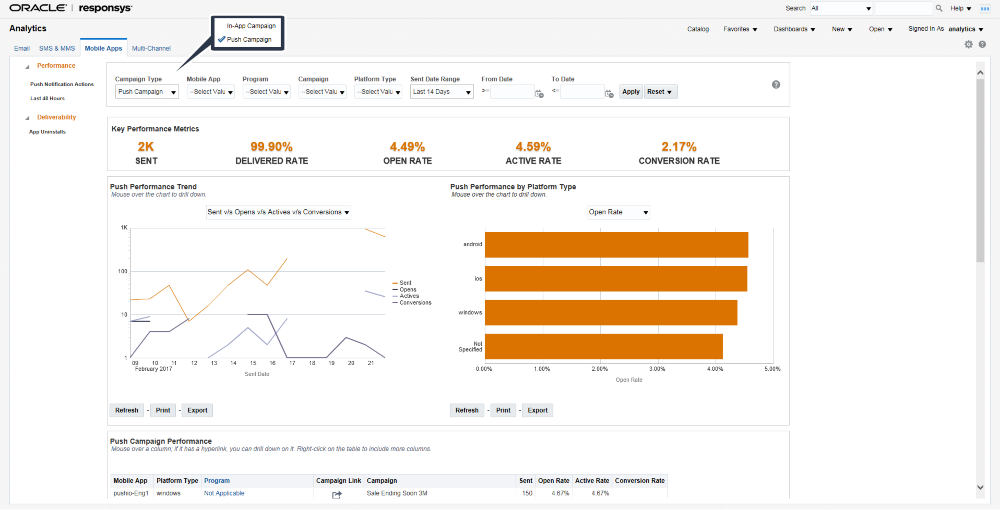 The main benefits of Oracle Responsys are its ability to forge customer relationships, to create consumer experiences, and to help businesses realize their goals.
Customer relationships can be forged and revenues improved with Oracle Responsys and it can also make the orchestration of customer experiences across different channels effective and easy. Using technologies that are top class and deeply integrated, marketers can come up with sophisticated and personalized customer experiences across channels. Business goals can be much more easily realized as marketers are armed with industry insights.
Goals can be realized and gains made, thanks to the unique solutions and powerful infrastructure provided by Oracle Responsys and its innovative tools.