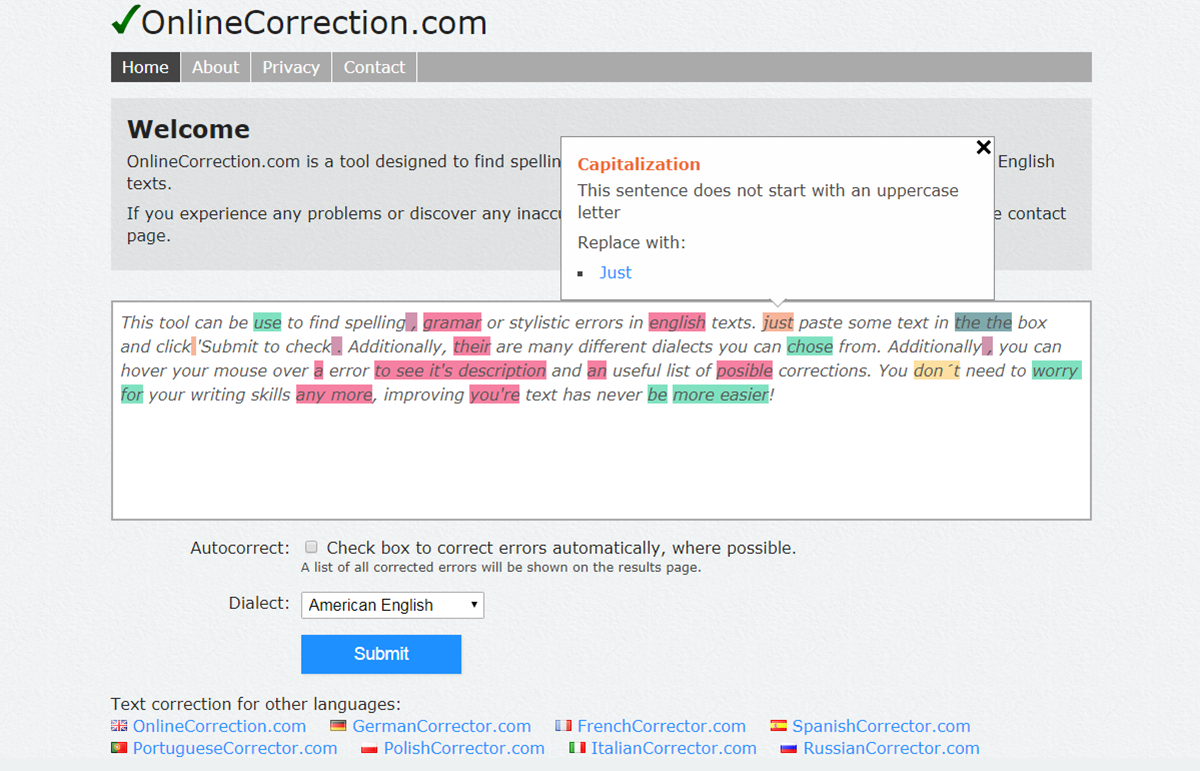 The main benefits of OnlineCorrection.com are its free tool, easy-to-use interface, multi-language support, and effective grammar and spelling corrections.
OnlineCorrection.com provides a simple website that is easy to use and hence makes the process of proofreading easy. Users have to add their text to a text editor and the errors in the text will be highlighted just with a click.
All issues and mistakes are shown on a different web page with details related to errors pertaining to grammar, spacing, typographical, spelling, and duplication.
Other than identifying and pointing out errors, the software also gives suggestions to make the content better in terms of vocabulary and sentence formation.
Besides American English, OnlineCorrection.com also supports British, South African, American, and Australian English.