OneMain Financial Reviews: Does OneMainFinancial.com Offer Online Loans with No Credit Check with Legit APR Rates?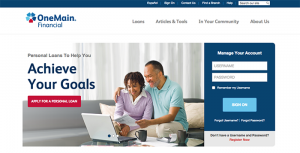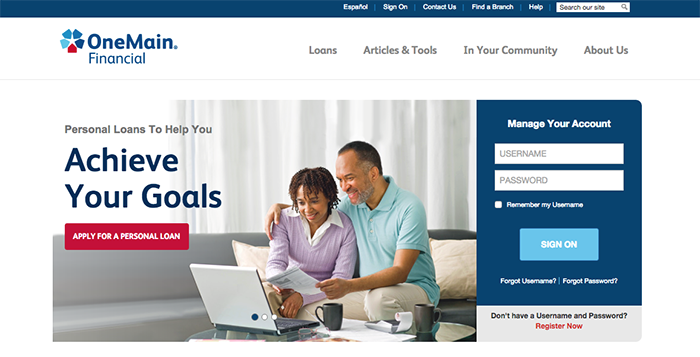 OneMain Financial was formerly CitiFinancial and changed its name in 2011 to get a new identity befitting its nature of business. OneMain Financial offers personal loans at neighborhood branches. It works with customers one-to-one to offer customized solutions. This lender has been in business since 1912 and has been supporting its customers and communities since then.
How is the lender different?
OneMain Financial offers unsecured and secured personal loans to fit your needs and budget.
Personal loan amounts up to $15,000. Maximum loan amounts vary by state.
Clear terms and multiple payment options
Fixed rates for the length of the loan
Money the same day, if approved by noon
No collateral or homeownership needed for unsecured personal loans. You could get a lower rate with a secured personal loan if you use your car as collateral.
Fixed rates: Your rate won't change for the life of your loan.
Risk free, 14-day guarantee: If you are not happy with the loan, cancel it and return the money within 14 days. There are no penalties.
No prepayment penalties: Pay off your loan early without penalty fees.
OneMain Financial Benefits:
One-on-one personal service: OneMain Financial has branches nationwide, so they are just a local call or short drive away.
Straightforward approach: The loan application process is simple and the terms are clear. Your payment and rate will be fixed.
Flexible payment options: Choose a convenient due date and pay online, at a branch or by phone.
How to apply for a loan?
Visit a branch
Call 877-540-6246
Apply online
Lender Details
Most recurring positive comments
Good option for emergencies
Happy with the service received
Like the fact that there are no prepayment penalties
Most recurring negative comments
Interest rates are high
Company should be more transparent about its rates
Website: www.onemainfinancial.com
Loan amount: $300-$15,000 – Maximum loan amounts vary by state
APR: Interest rates are based on various factors including your income, credit score and payment.
Areas being served: OneMain Financial does not accept applications from residents in Alaska, Arkansas, Connecticut, Massachusetts, Nevada, Rhode Island, Vermont and Washington D.C.
Eligibility Criteria
You are a U.S. resident. Note: OneMain Financial cannot accept applications from residents in Alaska, Arkansas, Connecticut, Massachusetts, Nevada, Rhode Island, Vermont and Washington, D.C.
You are at least 18 years old. (Alabama and Nebraska residents must be at least 19 years old.)
You have not filed for bankruptcy
You have some established credit history (based on OneMain Financial's minimum standard credit criteria).
You have the ability to make monthly payments to pay off your loan.
You need the loan for personal, family or household purposes.
Personal information required
Basic personal information
Home address
Email address
Home phone number
Cell phone number
Date of birth
Social Security number
Employment and financial information
Contact details
Phone: 1-877-550-MAIN (6246)
Email: Fill in a contact form on the lender's website
Office address: OneMain Financial Customer Care, NTBS-2320, 6801 Colwell Blvd., Irving, TX 75039