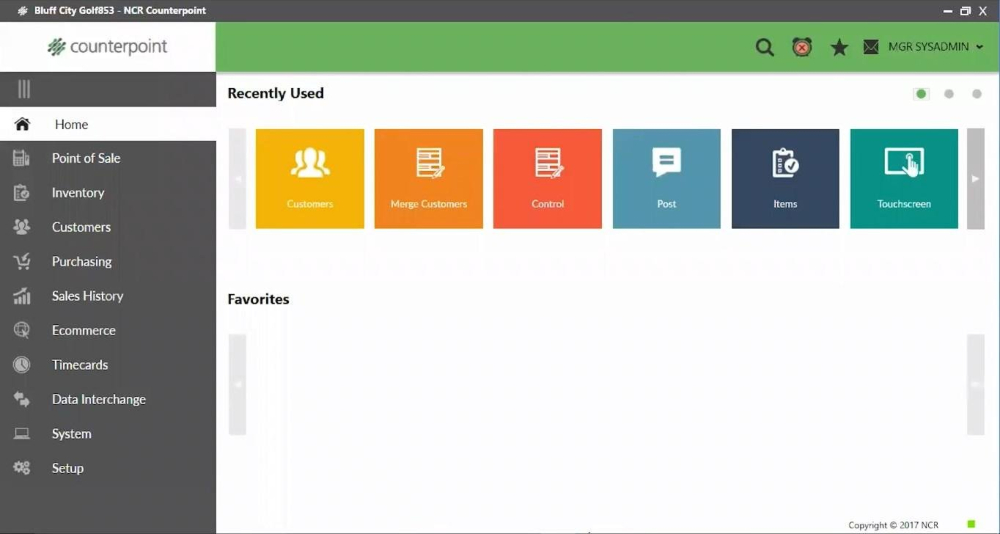 The main benefits of NCR CounterPoint are its CRM features, its email marketing tools, and its mobility element.

Businesses can streamline and manage their inventory processes with NCR CounterPoint. Customer loyalty can be nurtured with its CRM features, while its time tracking tool makes it easy to manage staff. The system also has automated reporting, built-in communication, and a touchscreen/manual mode. The system can also handle up to 100 stores with its inventory management software and retail POS system.
Robust email marketing tools connect the customers with the businesses, while NCR CounterPoint's mobile POS capabilities let users do business with customers at trade shows, events, and sidewalk sales. The system also automatically updates process orders and processes with its e-commerce functionalities. Email and text alerts keep users on top of things, so potentially fraudulent situations, important moments, and in-store operations are not missed.
NCR CounterPoint's mobility element makes it easy to run a business even when one is not at the counter. It enables users to complete the sale even when. They are not behind the counter.