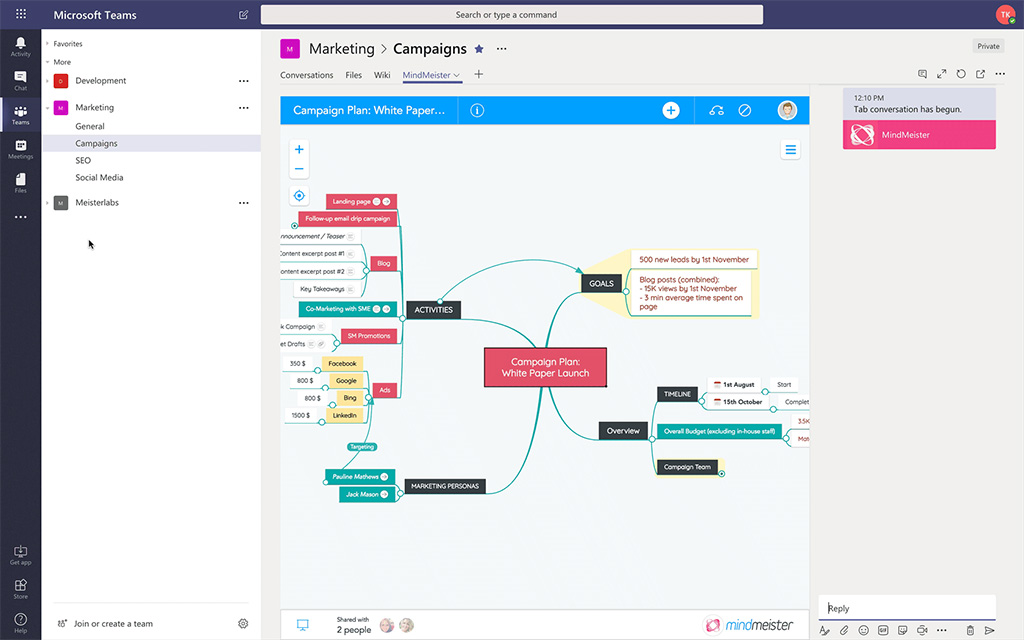 The benefits of MindMeister are improving collaboration, offering robust mind mapping solutions, nurturing creativity, providing an intuitive, easy-to-use interface. This software offers unlimited possibilities when it comes to mind mapping, and this is the main reason why it becomes an ideal alternative to conventional mind mapping apps. It is a dependable solution employed by individuals and teams to foster strategic planning, collaboration, meeting management, and ideation. Schools are also using this tool to visibly capture complex problems, share solutions, and achieve better engagement.
One feature MindMeister possesses is the online mind map editor which is designed for users to create, share, and showcase contents in a browser. This feature allows users to customize maps with colors, themes, styles, and formats to reflect their branding. Since MindMeister is cloud-hosted, users don't need to face downloading and installing processes for their devices. Also, contents are safely archived and can be accessed using different devices.
Furthermore, the brainstorming techniques in this software nurture creativity and innovativeness. It helps users create actionable tasks, assign tasks to teams, set schedules for submission, add priorities, and see the progress of tasks using widgets. These features are integrated with MindMeister to aid project management and to allow users to sync tasks between the project board and mind maps. This integration can provide your team with comprehensive workflow from start to end.
MindMeister is highly intuitive and it is designed to assist the learning curve of users, allowing them to immediately take advantage of the team's workforce. This solution is a dependable visual organizer, which makes project management easy with a fantastic project overview. Also, it ensures that all contributors stay in the know about the project management progress.