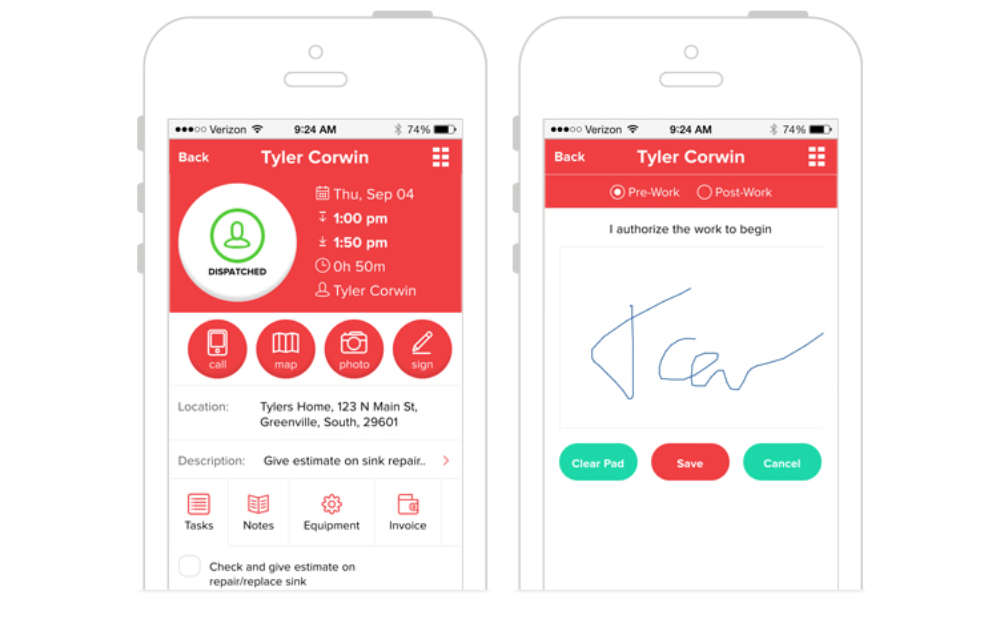 The main benefits of Service Fusion are its enhancement of communication, its customization, and its time tracking features.
Features like VoIP, text, and voice messaging, and the mobile app help users communicate with their team in the field. Customer contact information can be stored by the system, which can also manage documents, billing terms, communication choices, sources of referrals, public and private notes, as well as images.
Customers can be sent automated reminders, as well as appointment and service schedule notifications, which aid in satisfying customers and engendering their loyalty.
Dashboard information can be configured, access permissions to various software modules set, and text and email communications customized. The administration module and the mobile app come with time tracking features and the payroll system is also supported.
It only takes seconds to create new jobs, estimates, and customers. Attachments can be documented and equipment tracked. Using either text messages or the mobile app, users can have jobs scheduled and dispatched directly to the mobile phones of employees in the field. A branded, personalized mobile app also encourages repeat customers.
Service Fusion can also be used to track and control a service fleet. This is made possible by the software's GPS tracking solution. Customers can also be notified that a technician or upcoming service is on the way. Job confirmations, customer invoices, and estimates can also be sent without leaving the system, thanks to Service Fusion's integrated email.