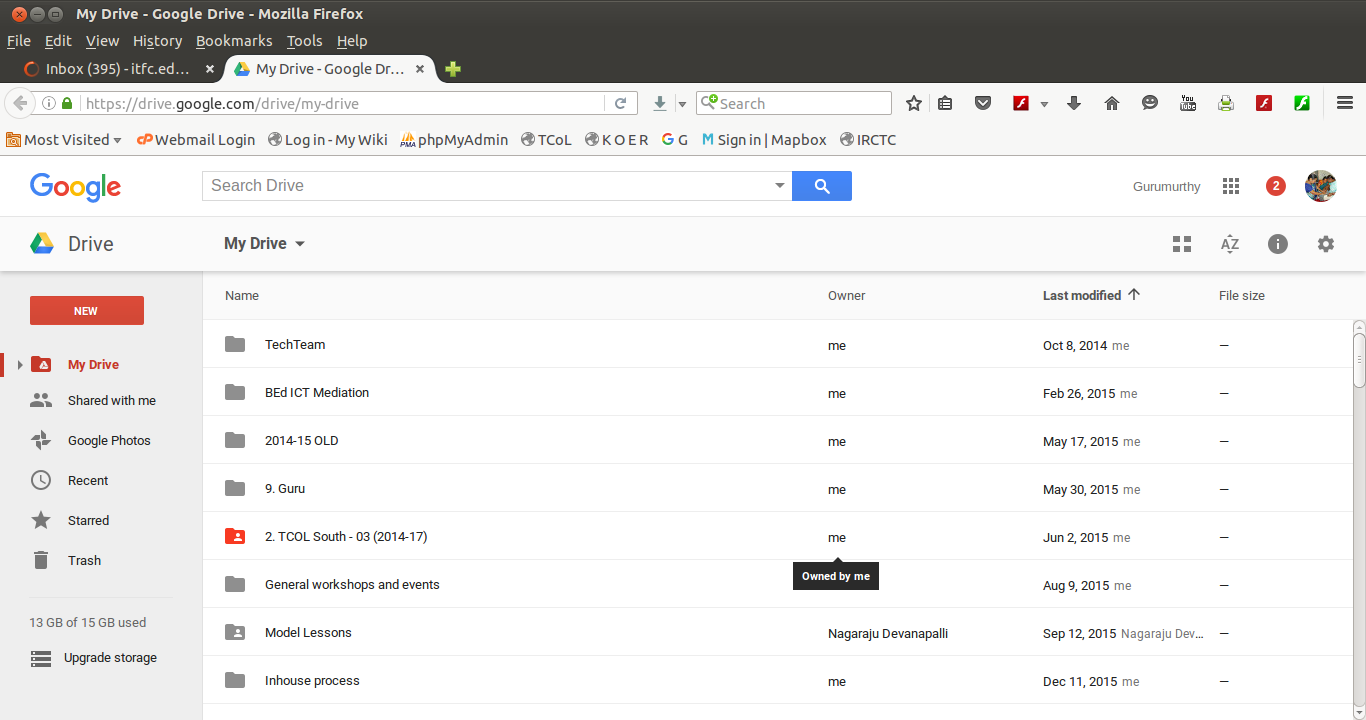 The main benefits of Google Drive are the accessibility of documents, secured storage, and improved collaboration between users. With files and documents stored in the cloud, you can access your documents anywhere using any device even when on the go. This functionality ensures you stay connected and informed of any updates.
Google Drive is a cloud-based app that lets users gain access to any file using a mobile device or a computer via an internet connection. It's a user-friendly software and a perfect option for businesses needing a dependable and affordable office suite.
The software has a plethora of functionalities and tools ideal for collaboration and communication. These include Google Hangouts, Google Calendar, and Google Notes.
With a Google account, users can easily sync their business information and contacts using a highly flexible system.
One of the biggest advantages with Google Drive Reviews is its free 15 GB of online storage. Users will already have reasonable storage capacity at their fingertips without spending anything.
The tool will let users share files with other users. It also lets them search through any file stored within the system so they can be edited as a group or individually online.
Google Drive offers integration to numerous third-party systems and apps. This makes it a great storage and sharing software for both single and group users. Currently, hundreds of well-known business apps and systems are already integrated with this tool. That number will only continue to grow.