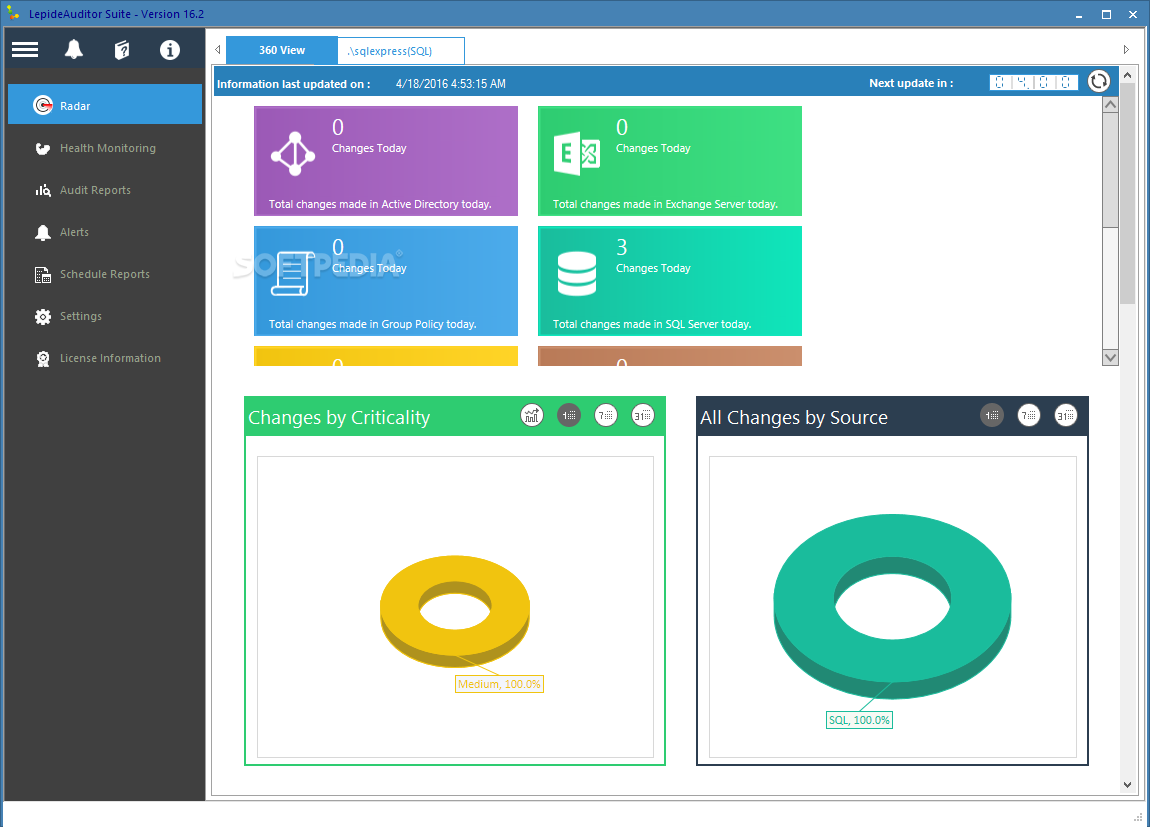 The main benefits of LepideAuditor Suite are real-time concept, object restoration, and in-depth reporting. Here are the specifics:
Real-Time Reporting
Through real-time log gathering, LepideAuditor Suite can execute real-time change configuration auditing. It sends real-time email notifications to intended recipients and alerts via the LepideAuditor Suite App.
Object Restoration
LepideAuditor Suite captures backup snapshots which periodically save the state of Group Policy Objects and Active Directory. These snapshots can be used to restore the state of the objects. LepideAuditor Suite shows over 90 graphs on top trending configuration changes.
Health Tracking
LepideAuditor Suite tracks the health of SQL Server, Active Directory, and Exchange Server. Any suspicious changes such as system service status, server availability, and resource consumption are notified to recipients.