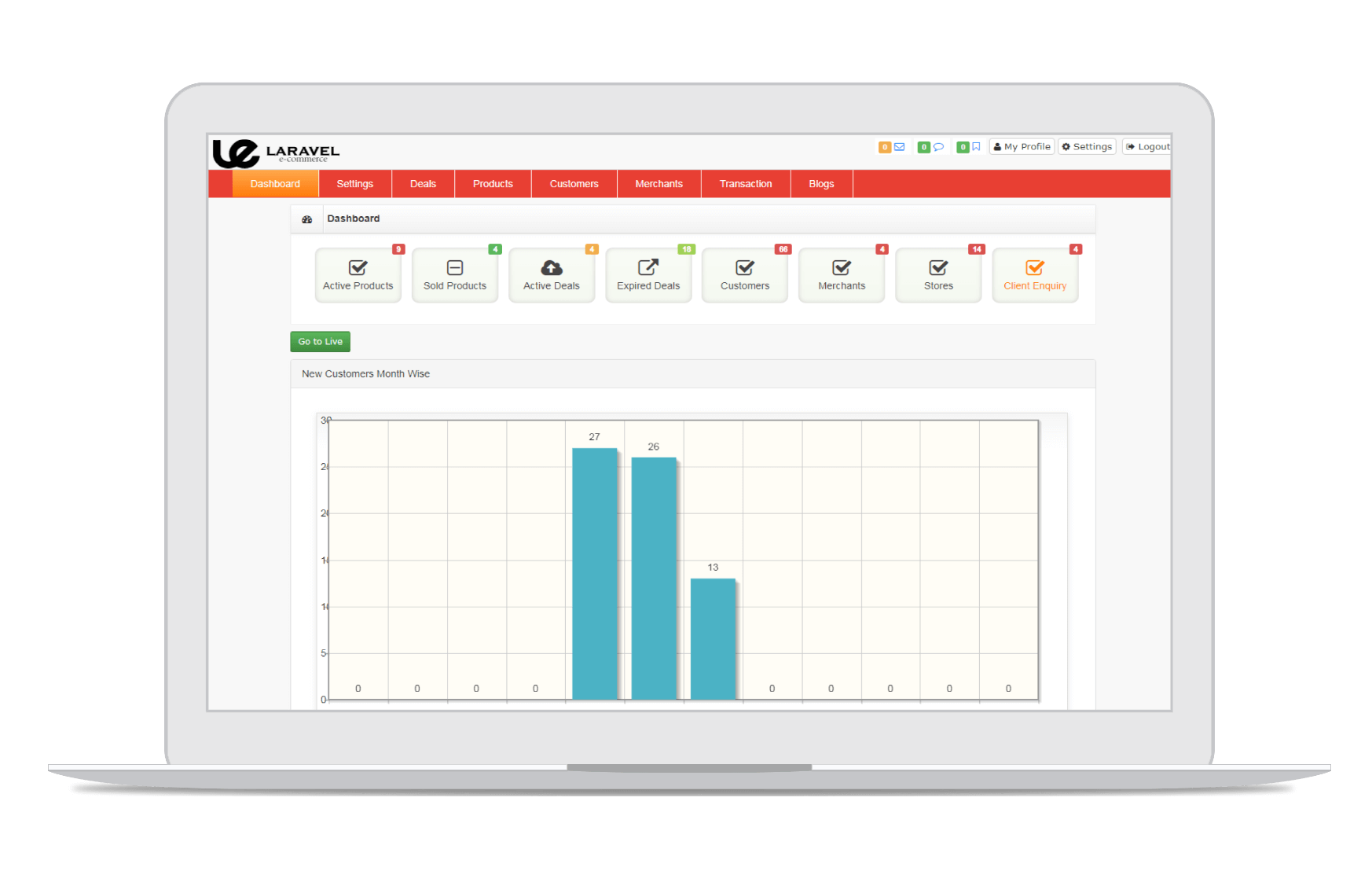 The main benefits of Laravel Ecommerce are its open-source architecture, one-time payment only pricing, high customizability, inventory management tools, and integration with various payment gateways. Here are more details:
Open-Source
The e-commerce system is free and open-source, allowing the community to constantly update and improve upon it. Likewise, users can also participate in the community by contributing to its development, engaging in discussions, and presenting suggestions, added features, etc.
No Recurring Fee
The platform doesn't utilize subscription plans as their pricing scheme. So instead of annual or monthly fees, users only have to choose a package that fits their business and pay for it one time. Then the application would be theirs forever.
Highly Customizable
Laravel Ecommerce is packed with intuitive e-commerce web designs which allow users to fully showcase their brand, attract new customers, and retain the old ones. It also features various powerful customization options, allowing them to completely optimize their site so that it would look and feel exactly as they wanted it to be. Each template offered is created with an overall improvement of customer experience in mind, as well as streamlined navigation and shopping.
Inventory Management
The platform is equipped with a comprehensive suite of inventory management features. Users can import a large number of products for their CSV files into the system easily. This saves them a lot of effort and at the same time, they can manage, search, and monitor a multitude of products from one location alone.
Payment Gateway Integration
Laravel Ecommerce supports integration with the most widely used payment gateways in the market; a beneficial feature for both users and their customers. The system can accept payments from anywhere within the globe which is a big help in improving sales and conversion. Customers will also find the payment process a smooth experience since they'll have options on which gateway to use.