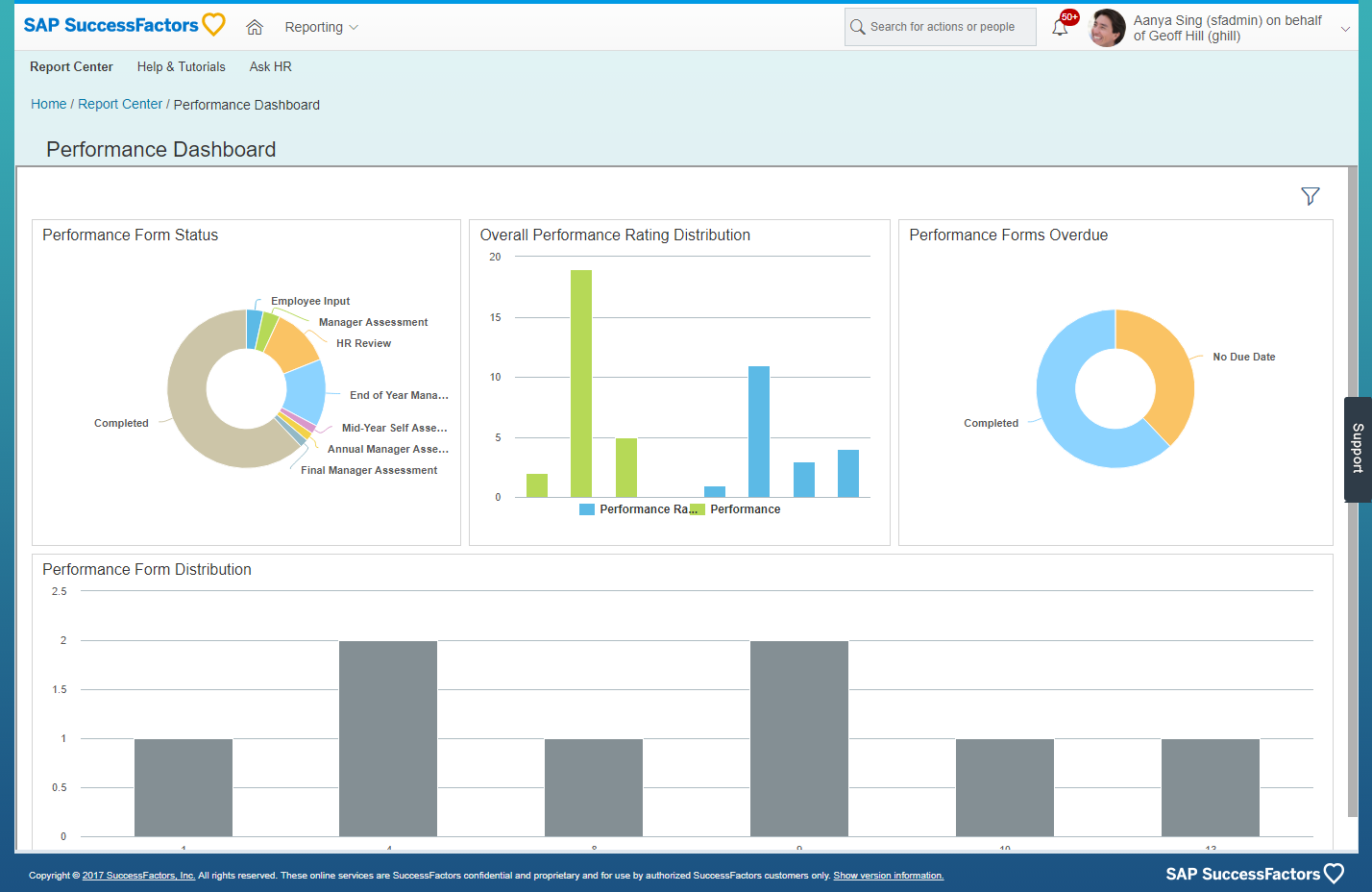 The benefits of SuccessFactors are, it is filled to the brim with HR management tools, its commitment to cloud-hosted HR marketing, and its integration capabilities with various CRM and financial products. Here are more details:
HR management tools
SuccessFactors is a world-renowned cloud-hosted business execution software provider and is one of the products under the robust SAP productivity suite. It enables on-boarding, collaboration, various social business tools, and a built-in LMS feature. It is packed with rich HR functionalities that handle talent management, applicant tracking, and recruitment. All these tools allow you to maximize the performance of your workforce and to easily execute business strategy alignments, no matter what industry your company is in or the size of your business. SuccessFactors also gives you savings from transactions cost and process efficiency because it is equipped with talent solutions, core HR, collaboration, and workforce analytics. Aforementioned features are capable of enhancing your team's productivity as well as capable of motivating, engaging, and retaining your employees.
Online HR marketing
One of the most useful aspects of SuccessFactors is its cloud-based HR marketing. Though, its benefits are less visible when using SAP SuccessFactors. Only after using the solution for a reasonable period that you will fully realize the accelerated results given by the system's impeccable memory and analytics used for querying a number or volume of layers of unexpected data.
Integrations
As an innovator, SuccessFactors is very capable of business to business integration. It can seamlessly be incorporated with various financial management applications and CRM solutions. It has a great mobile capacity as well which significantly extends the system's accessibility because it allows you to manage your data from any device.