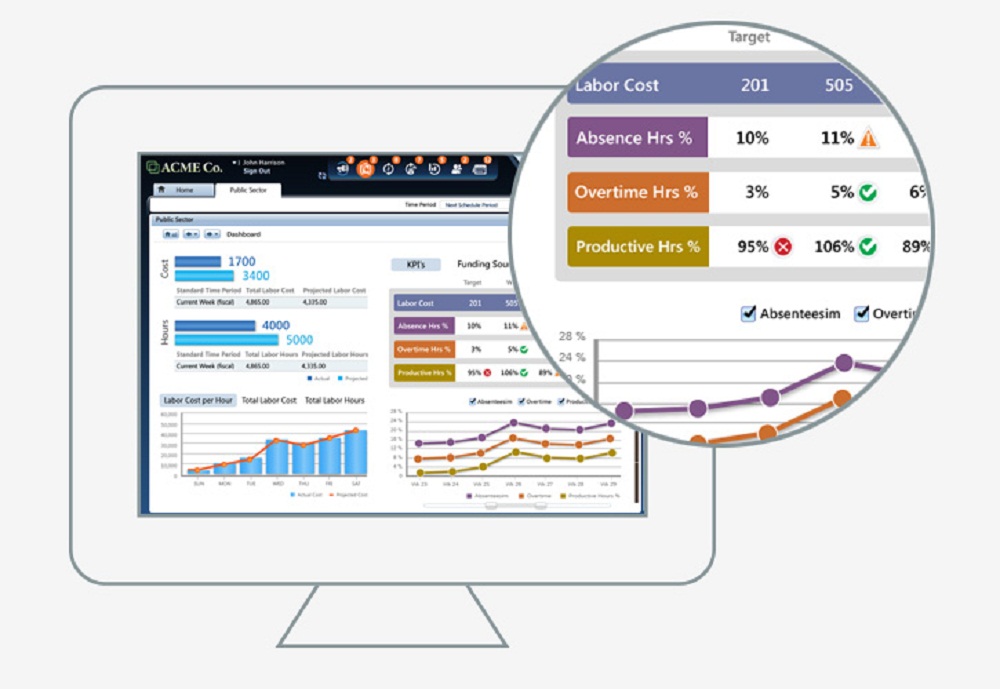 The main benefits of Kronos ERP are its array of incredible features such as the compensation planning and management solution, flexible and automated compensation planning tool, automated alerts and notifications, payroll processing capability, and mobile application. Here are more details:
Compensation Planning & Management Solution
This tool eliminates the need for spreadsheets and allows users to acquire accurate data they need for compensation management. This makes the workflow more efficient and the team more productive. 
Flexible, Automated Compensation Planning Tool
Kronos ERP's compensation planning tool is flexible and allows users to create compensation cycles based on the requirements and needs of the business or organization. The compensation cycles can be set on a cycle, yearly, or nonannual basis. This feature also allows users to craft business rules for salary increase plans and programs, determining the eligibility requirements that the staff must meet.
Automated Alerts and Notification
The platform allows teams to create and send notifications and alerts automatically, hence streamlining the process of management of employees' compensations. Moreover, it lets users set up access controls, ensuring that only authorized individuals can have access to vital information.
Payroll Processing
Payroll processing is typically an exhausting and time-consuming process. But with Kronos, this process is made easier and is less tedious. Thus, your team can automate and streamline the process, create their payroll run schedule, and process payrolls according to the schedules promptly.
Mobile Application
Kronos has a mobile application for convenient access to payroll information. Users can use a variety of features and do lots of tasks on their mobile phone while on the go such as viewing earning histories and pay stubs, and update the W-4 and W-2 forms.