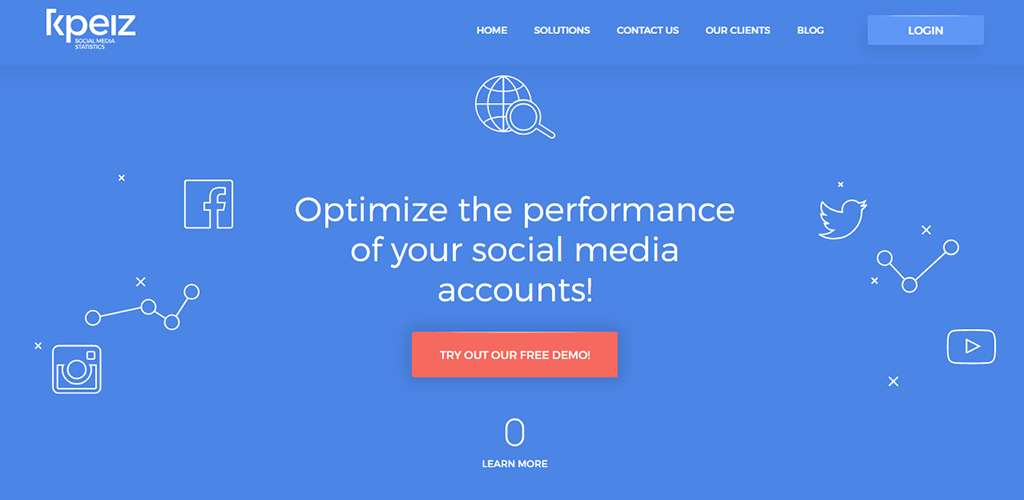 Kpeiz offers a robust set of features for social media analytics and benchmarking. Here are some of its main benefits:
Time-Saving Reporting
Kpeiz reviews show the platform enables you to choose various date ranges, view the changes in the KPIs over a period of time, and evaluate the degree of success in reaching their targets. Metrics for interactions, posts, and engagements are available according to your preference. These customizable reports, either a PDF or PPT, are automatically generated to save time.
Empowering Benchmarking
The tool shows you a 360-degree of your industry, including top contents, by comparing your business with competitors and brands that are targeting the same audience as yours. This is accomplished through tracking essential Facebook marketing metrics and benchmarking your Facebook page against competitors. Rankings are based on KPIs such as interactions, number of followers and engagement, among others.
Enhancing Monitoring of Statistics
Kpeiz empowers you to maximize your regularly-updated statistics. It bases statistics from specific algorithms that are regularly enhanced by the vendor's team to continuously improve its reliability. Processing and transforming your account statistics help enhance your community manager's proficiency and achieve your marketing goals.
Optimizing Social Content
This social media analytics platform shows you best and worst posts of your chosen pages in only a few seconds according to Kpeiz reviews. It also ranks posts according to each engagement rate, sharing rate, liking rate or the number of its interactions. This is crucial to smartly compare the commitment rate of each media type. Utilizing metrics helps you develop strategic digital strategies and optimizing your social content effectively.