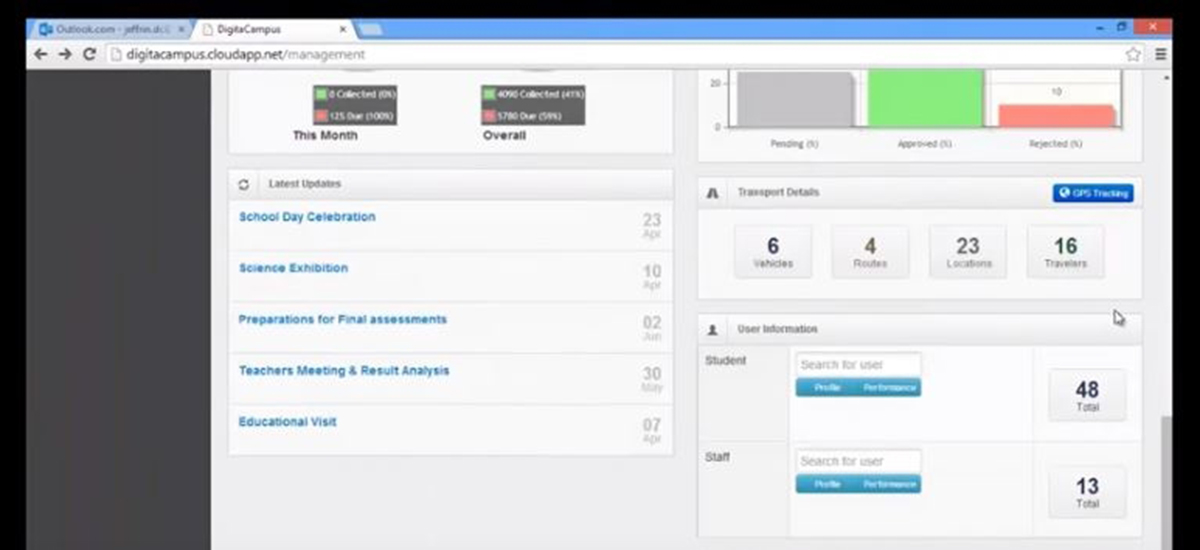 The main benefits of DigitalCampus are, it can be integrated into the existing processes of any educational organization or institution, provides a simple user interface that can be accessed from any device, makes it easy for users to coordinate and collaborate with each other, and helps users build and maintain smooth and strong parent engagements. The discussion below demonstrates how DigitalCampus can transform your educational organization:
Can Be Incorporated into Existing Workflows 
DigitalCampus can be incorporated into the existing workflows of any educational organization or institution. Users can smoothly set up and operate the system without changing the way they formulate and implement campus policies, handle their teachers and students, and prepare learning resources and materials. It supports the needs and requirements of users no matter what type of academic organization or institution they are operating and managing, be it a daycare center, primary school, middle school, community learning center, or a university.
Simple User Interface 
The campus management system delivers a user interface that has a simple design. This interface can be accessed and operated from any type of device, providing school administrators, teachers, and staff with seamless and consistent user experiences even if they switch between different devices which include desktop computers, laptops, tablets, and mobile phones.
Coordinate and Collaborate Easily
Coordination and collaboration can be easily implemented using DigitalCampus. Administrators, teachers, and staff are given the opportunity to exchange important pieces of information and content with each other. Users can also interact and engage with their network of students to deliver announcements and updates.
Build and Maintain Parent Relationships
Parents can also utilize the campus management system to keep track of campus events and activities, check the academic performance of their children, and execute campus-related transactions, thereby enhancing how educational organizations communicate, coordinate, and engage with parents.