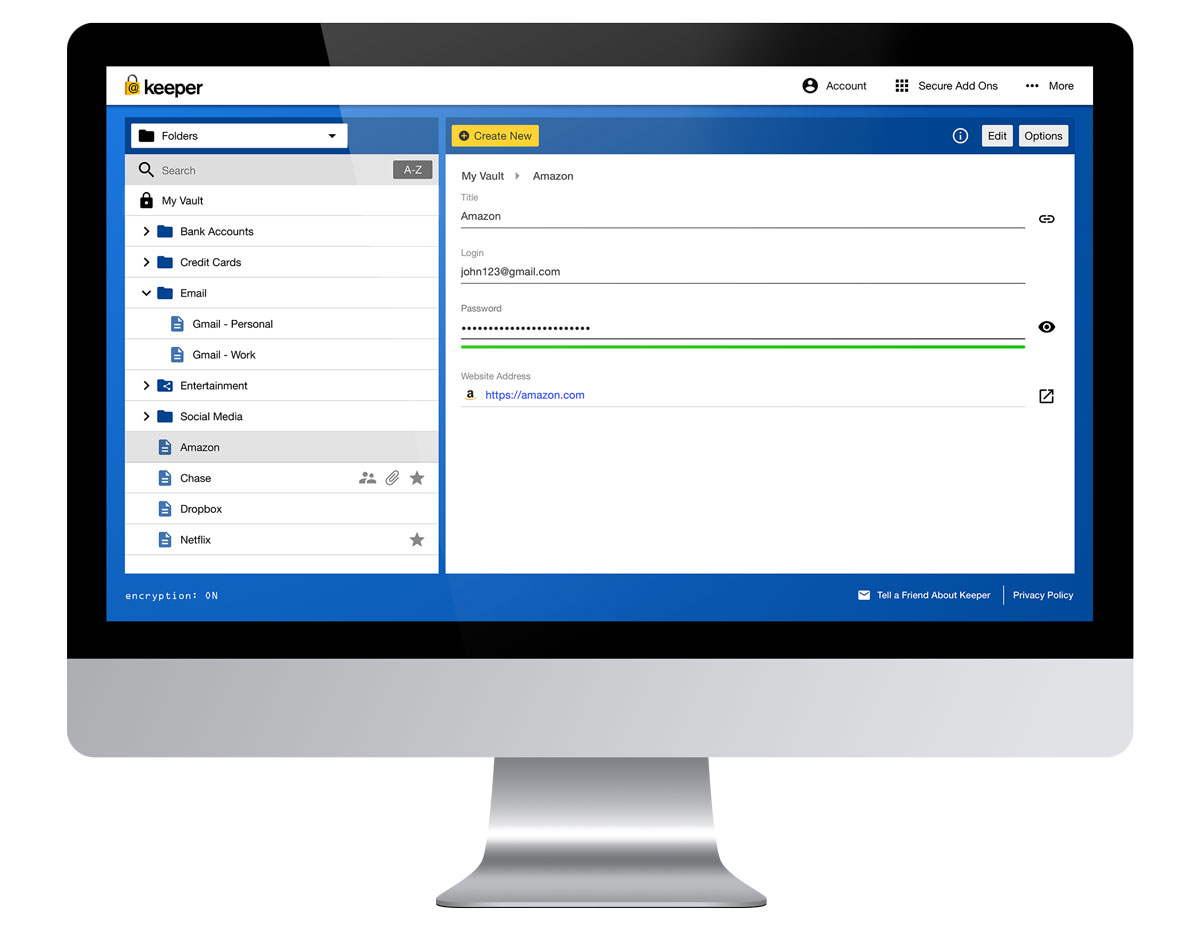 The main benefits of Keeper are its compatibility with different devices, data encryption, and enhanced security. Here are the specifics:
Keeper is compatible with different devices such as laptops, smartphones, desktops, and all web browsers. As its licenses include a wide variety of devices, users are free to install the software on all kinds of devices they use.
To improve security, all data is encrypted and secured in the device; not in the cloud or on Keeper's server. This principle makes the software a 'zero memory system', thus making sure that no one knows your personal and sensitive information. Keeper DNA system is also included in the login identification of the software. To identify verifications, Keeper uses smartwatches, smartphones, and other smart devices. The software also supports fingerprint and two-way verification to prevent unauthorized logins.
The software combines security, privacy, and access control in a centralized location, which makes it easy for administrators to keep sensitive company data. Besides security, there are also extra management features like user provisioning and delegated administration to support managers in lightening and making workloads efficient. Lastly, the cloud space inhibits the chance of data loss and its easy file sharing framework allows employees to quickly share data at all levels.