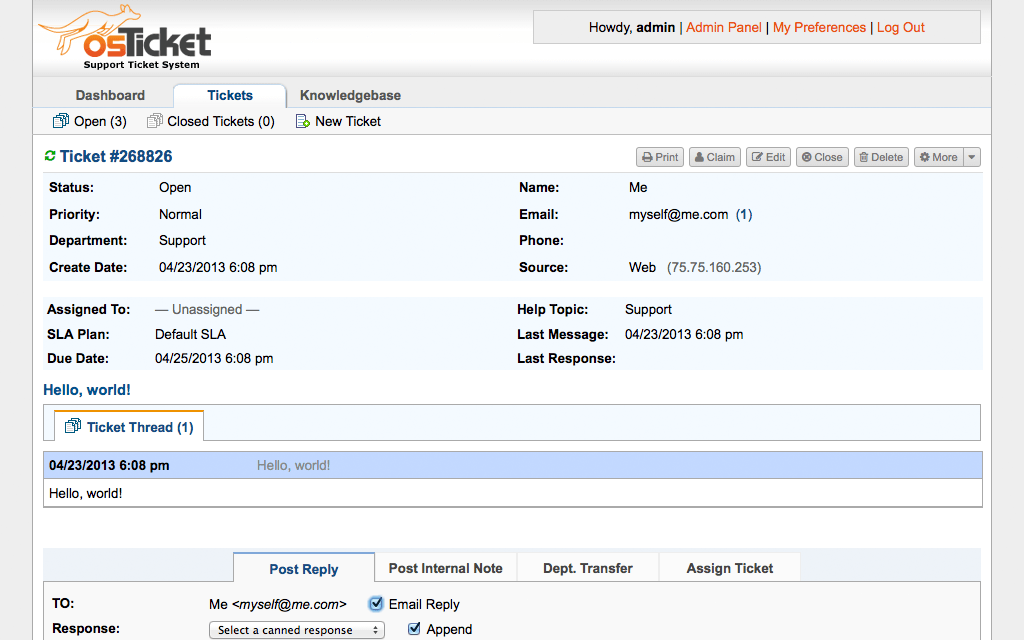 The main benefits of osTicket are its robust customization, definable ticket filters, automated help desk, and reliable customer portal. Here are osTicket's benefits in more detail:
Robust Customization
osTicket enables you to customize forms, data lists and fields to ensure that customers and users can focus on their own issues while submitting tickets. The solution also affords you control over the information that the solution shows by letting you specify the criteria for the ordering of the ticket queue.
Define Ticket Filters
The software streamlines the routing of tickets to the correct department. It also allows you to set actions to send canned responses and to reject tickets. Moreover, the response time can be accelerated by configuring help topics.
Automated Help Desk
Client engagement is taken care of by sending automated responses as soon as a message is received. These personalized messages can be modified or customized as per the nature of the department. Using this feature saves time for agents to focus on more urgent messages.
Reliable Customer Portal
Registered users can search for answers through the help desk. It also streamlines the knowledgebase. This way, customers can look for answers on their own without having to wait for your support's response. It also lessens the load of your support agents.