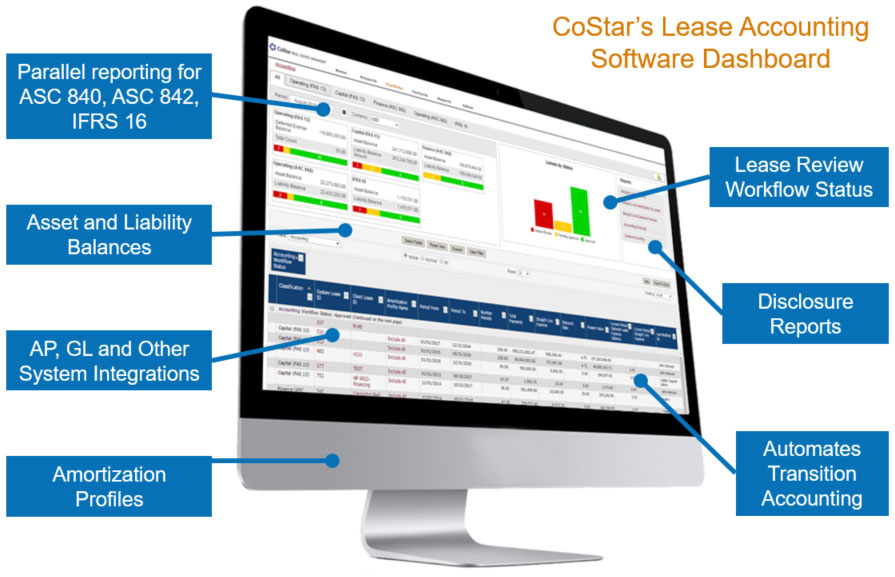 The main benefits of CoStar Real Estate Manager are its comprehensive set of applications that are designed to simplify accounting and real estate tasks for the benefit of corporate clients and sellers. Here are the details:
The program also has a lease administration module that can easily handle lease management. This component features financial prioritization, insurance requirements tracking, security deposits management, and dates tracking. It can also create and receive to keep you abreast of critical tasks and updates or changes in the system. Further, the module lets you oversee approval workflows for better quality control.
With the portfolio management feature, CoStar Real Estate Manager gives you guidance in your potential investments by providing you an in-depth analysis of your performance by location. This enables you to plan your projects and helps you allocate funding. The feature also helps your organization connect by giving wide access to the data relevant to your decision making in your current situation and the future.
Moreover, CoStar Real Estate Manager's transaction management module gives you the transparency you need when conducting a transaction. It offers you the ability to customize your forms and to create your templates. This way, you can collect relevant information for leasing, commissions, or project planning. The feature allows you to facilitate communications to your internal department and external service providers so you can get the most out of your deals.