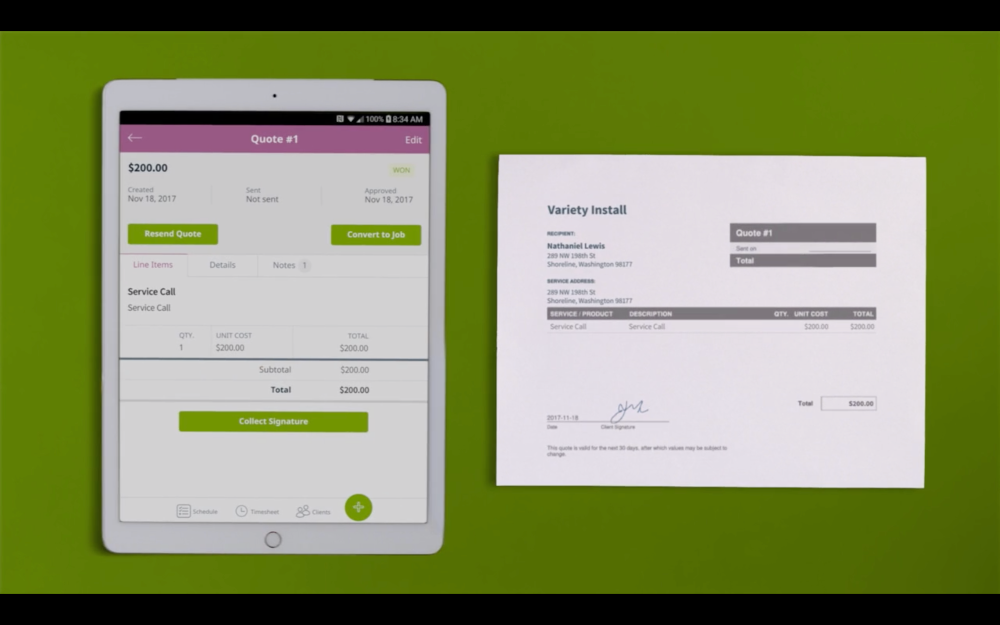 The main benefits of Jobber are its empowerment of workers, its built-in CRM, and its multiple support channels.

Mobile service companies that use Jobber have a more efficient and simpler workflow. Mobile devices can be used to schedule jobs and monitor work and manual invoicing becomes a thing of the past as processes like quotes, scheduling, invoicing, and payments can all be done with Jobber.
Jobber also increases team efficiency as tasks can be given in real time, with job and client information already included. Pictures can even be sent as the job progresses to help in task evaluation.
Customer management is also made easy by Jobber's CRM, which has a full suite of features that help out with customer management. These features include full client history, automated client reminders, and invoices that look professional.
Any issues encountered with Jobber can be quickly resolved as support can be had either via chat, email, or phone.