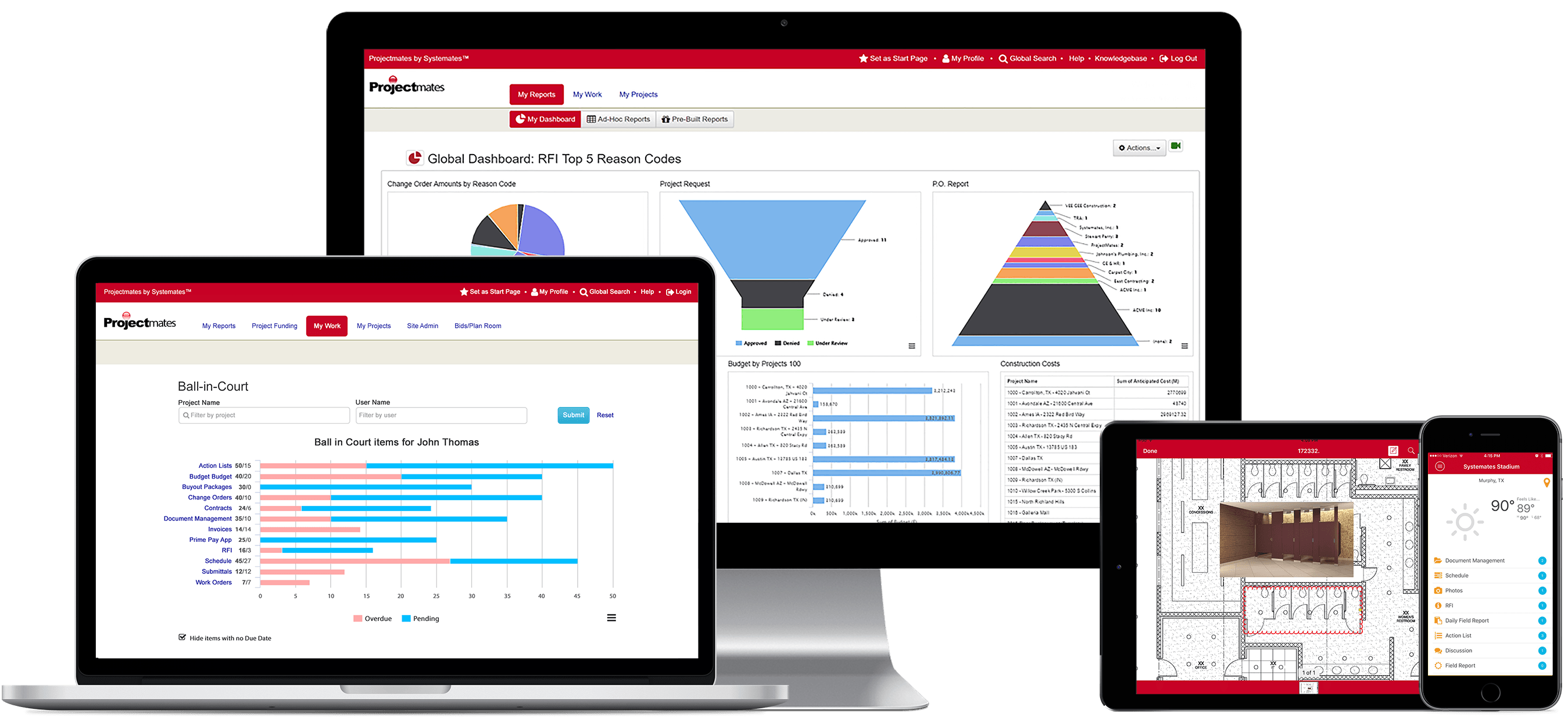 The main benefits of Projectmates are its accessibility, cost-efficiency, and automate construction processes. Here are more details:
The Drawing Management and Construction Document system provided by Projectmates is cloud-based, so users can access their documents at any time of the day wherever they are. Changes made on these documents are also reflected in real-time. Process shortcomings in aspects like document tracking, management, and storage are anticipated and addressed by the system.
Funding sources and capital projects can be tracked with the tools offered by Projectmates. Allocations can even be created for projects. There is also a tracker for balances. Projectmates also allows for the creation and grouping of multiple funds, and users can understand them easily since graphical representations are provided. Bidding can be done effortlessly and efficiently since the system also makes online planning and bid preparation possible.
Backup and archiving with Projectmates involves an HTML version of all the dynamics. This can then be compressed into a single zip file that can now be downloaded. There are also limitless practical applications for the hundreds of ad hoc and enterprise reports that come with Projectmates. Data that comes in large amounts can be easily understood since they can be visually represented as graphs, which is a big help to users when it comes to better project management.