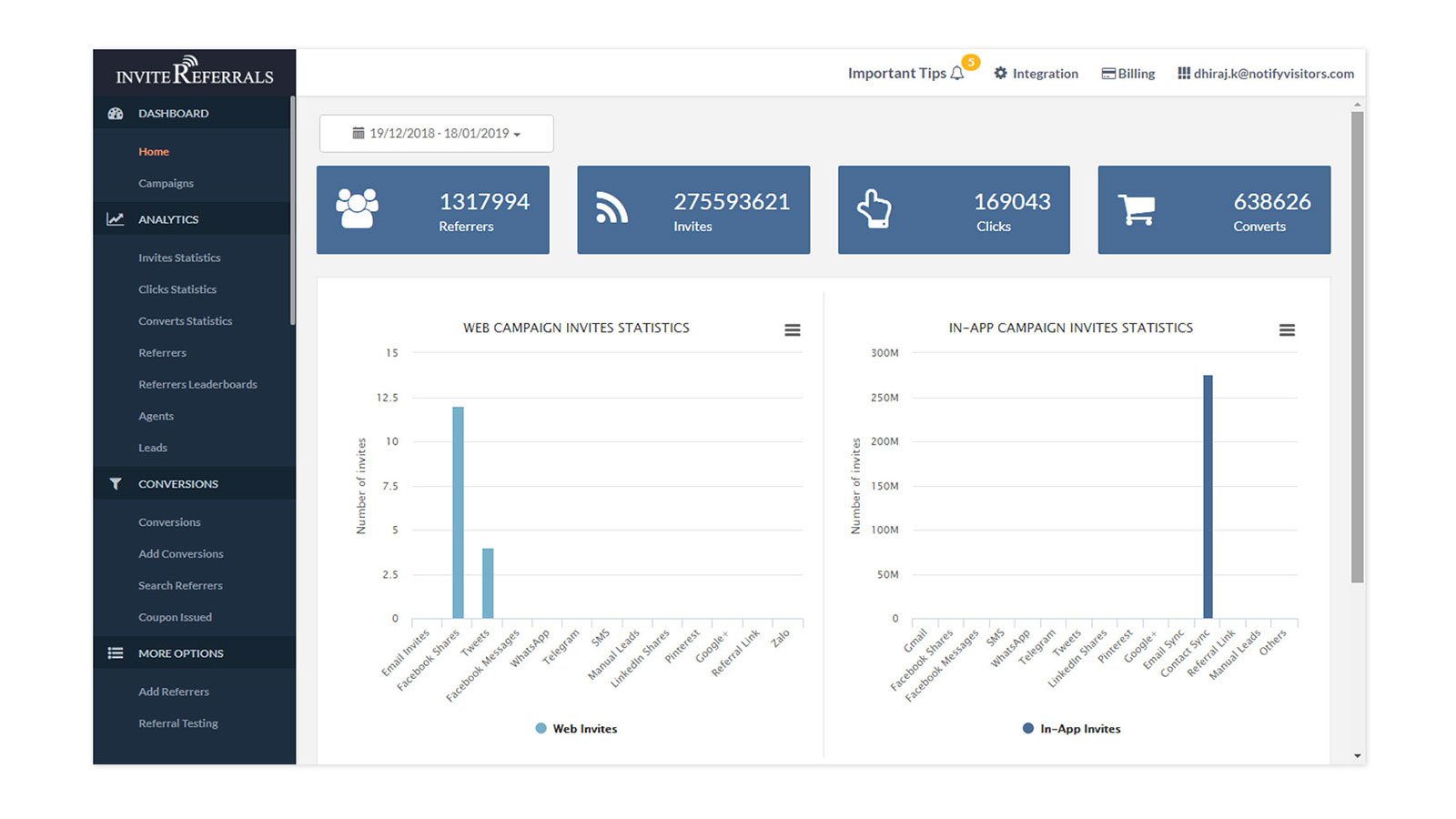 The main benefits of InviteReferrals are its simplified workflows, speed up referrals, and increased conversion. Here are the specific advantages that users can expect from InviteReferrals:
Simplified Workflow
InviteReferrals can seamlessly simplify marketing workflows as it integrates with numerous third-party apps that users can utilize and control without having to leave InviteReferrals dashboard. All functions can be easily customized to any kind of campaign that can be employed in all kinds of platforms.
Speed
Using InviteReferrals can significantly speed up the execution of all campaign deliverables as it has a dedicated referral monitoring dashboard that can cue users as to the status of all active tasks. Adjustments can easily be made through a real-time tracker that can pinpoint gaps and delays. All users are duly informed of campaign updates that promptly cue tasks by the minute.
Increased Conversion
Users can expect a significant spike in lead conversions as all tasks will be sped up and all campaign strategies will be accounted for from all end. The availability of optimum transparency that InviteReferrals conveniently provides, will cue in users as to what channel and platform are effective. All users can effectively focus and zone in on tasks that bring maximum results.