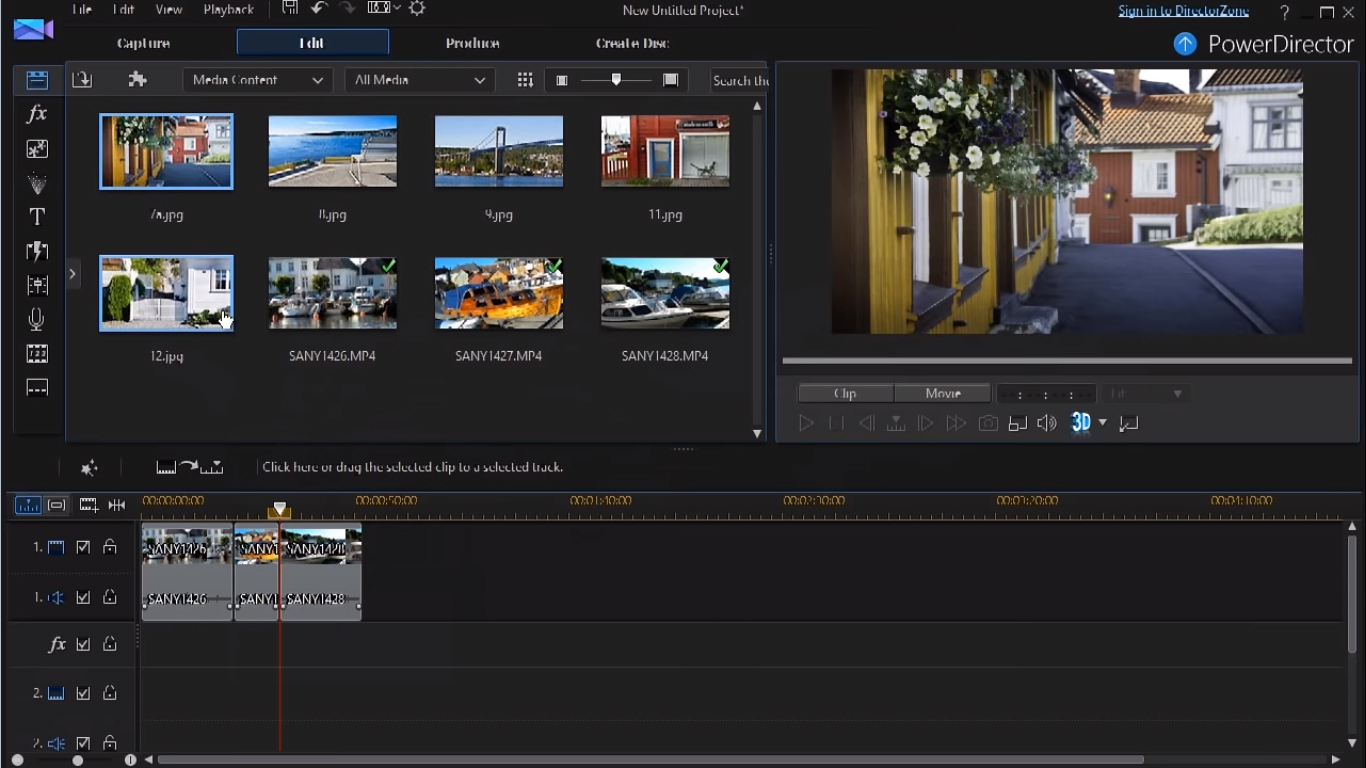 The main benefits of PowerDirector are its robust feature set and ease of use. Here are the benefits in details:
Editors can enjoy a lot of benefits once they start using PowerDirector because of its powerful features and tools. HD 4K video resolution can easily be imported, edited, and exported with the program. Even novices will find it fun and easy to use, as it has a simplified version of advanced tools found in high-end professional video editing programs.
Another feature that makes it easy for editors to come up with striking video output is the program's Magic movie wizard. Using algorithms, this feature picks the best shots from the clips loaded into it, and then uses the video style and background music chosen by the user to come up with a stunning video output. Should any fine-tuning be needed, the full feature editor is there for the users.
Novices who worry that PowerDirector may be too complex for them do not need to worry as the Express project feature is there to help them out. This feature has a collection of pre-programmed video templates and will also help users sort their footage and select the best shots to use.
Other features sure to catch the attention of editors are the 360-degree footage tools and True Theater Color. Panning, zooming, and setting anchor points through your footage is made possible by the first tool, while the second one looks at the color of the footage and automatically improves its hue, saturation, and brightness.