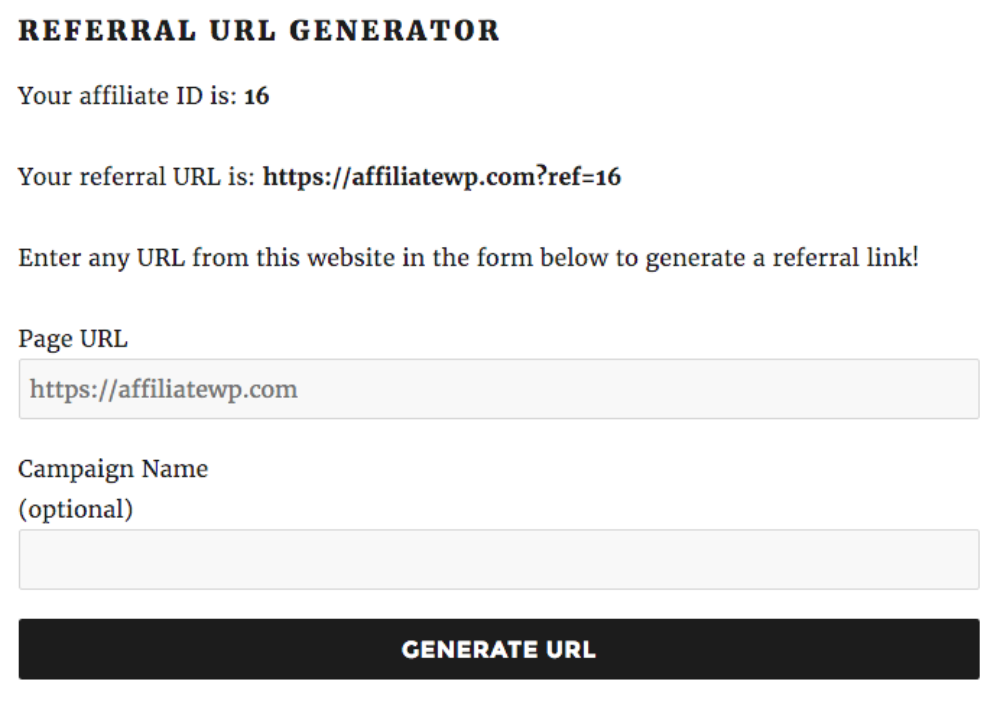 The main benefits of AffiliateWP are its network control, its integrated management, and its developer tools.
Affiliate payment schemes can be set up according to the user's specifications. AffiliateWP also makes the tracking and management of affiliates easier since the tool gives users control over the different facets of an affiliate program.
Website navigation is made easy, thanks to AffiliateWP's easy-to-use tools that come from the platform's utilization of WordPress. The management process is also hassle-free since affiliate accounts can be easily viewed and edited by administrators and arranging commission payouts can also be executed with ease.
Partners and affiliates will definitely appreciate WordPress' own affiliate dashboard, as it allows for the accessing of creative content for marketing use, the viewing of future payouts, and the tracking of individual performances.
Users of AffiliateWP also get an end-to-end view of activities and events, giving them the information they need to make critical decisions. Real-time information about their affiliates is provided to them, in graph and report form if needed.
Templates and hooks allow developers to come up with custom functionalities and features, and AffiliateWP's API can be easily accessed so that businesses can integrate it with services and systems that they may already have in place.