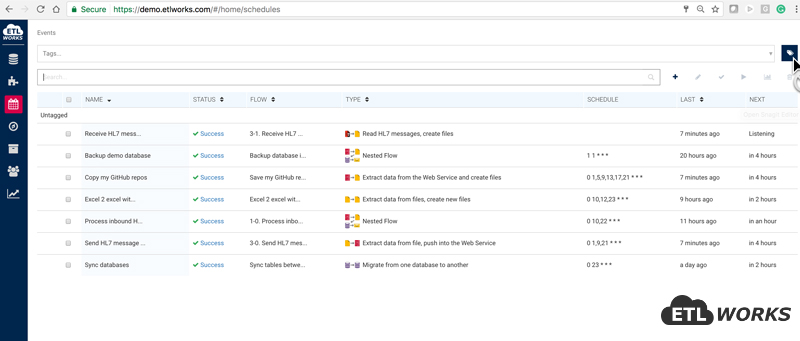 Offers a Range of Data Integration Scenarios
Integrator provides users robust, reliable, and easily configurable data integration scenarios. The tool streamlines data integration processes such as importing, exporting, automation, and replication as well as linking to web services and APIs.
Connect to Variety of Data Sources
Integrator reviews indicate that this application can effortlessly connect all types of data sources including local and cloud-hosted file storages as well as relational databases. In addition, the software can quickly and easily read and write data in commonly used types of data exchange formats. Integrator allows you to process and work data that is placed behind the system firewall. You can use the tool's intuitive drag-and-drop interface to build complex data integration scenarios efficiently and quickly.
Easily Create Data Integration APIs
Another advantage is Integrator is a full-featured Enterprise Service Bus. This enables you to effortlessly create data integration APIs from scratch. In addition, the software supports unique data integration scenarios that need specialized tools and are expensive to implement. These scenarios include database change replication and direct data upload into web-based data warehouses like Snowflake and others.