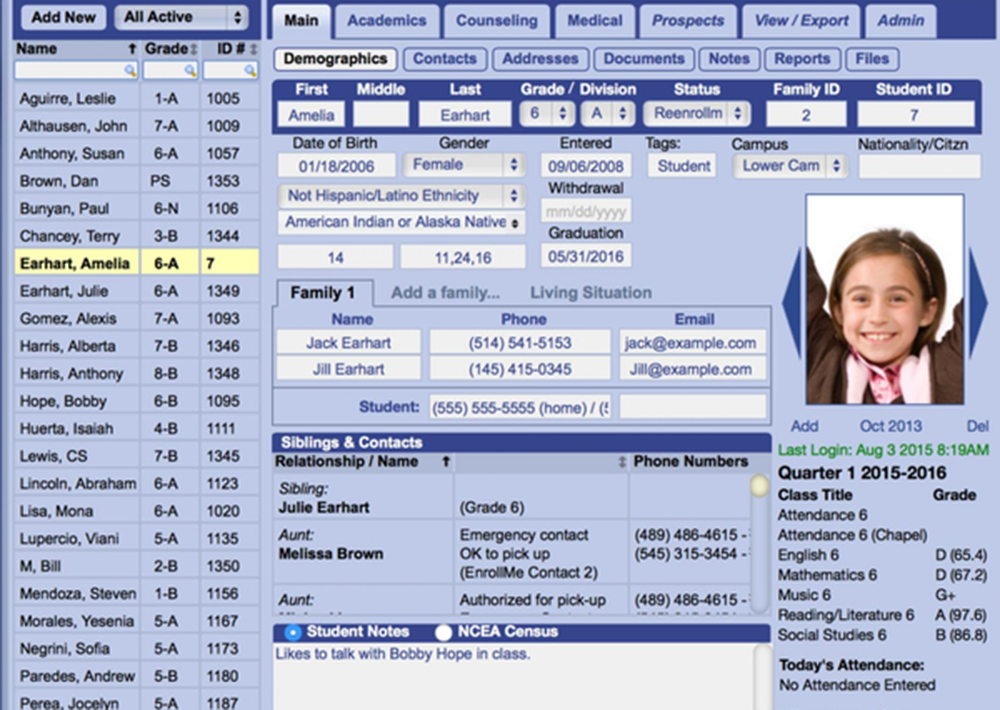 The main benefits of Gradelink are, it enables school administrators, teachers, and staff to perform their day-to-day duties from anywhere, offers powerful mobile applications, improves communication and coordination between teachers and parents, and prioritizes data security among others. Here are the details:
Perform Daily Administrative Duties Anywhere
School administrators, teachers, and staff will surely love Gradelink because the software permits them to perform their day-to-day duties and tasks from anywhere. This is because Gradelink is a cloud-based school management solution which means it allows information to be accessed from any location via a web browser.
Mobile Accessibility
Gradelink comes with mobile applications that can run on Android and iOS devices. Because of this, users can receive notifications and access reports right straight from their mobile devices, enabling them to accomplish their jobs no matter how busy they are.
Enhance Communication and Coordination 
The school management software enhances how teachers and parents communicate and coordinate with each other. Gradelink enables them to engage with each other via text or email. This simplifies the transmission of important pieces of information like attendance reports and students' academic performance.
Data Security and Visualization
Data security is incorporated into Gradelink. Sensitive school data can only be accessed by authorized individuals based on their assigned roles. Users are also given the capability to visualize data. They can produce reports out of any data they are most interested in.