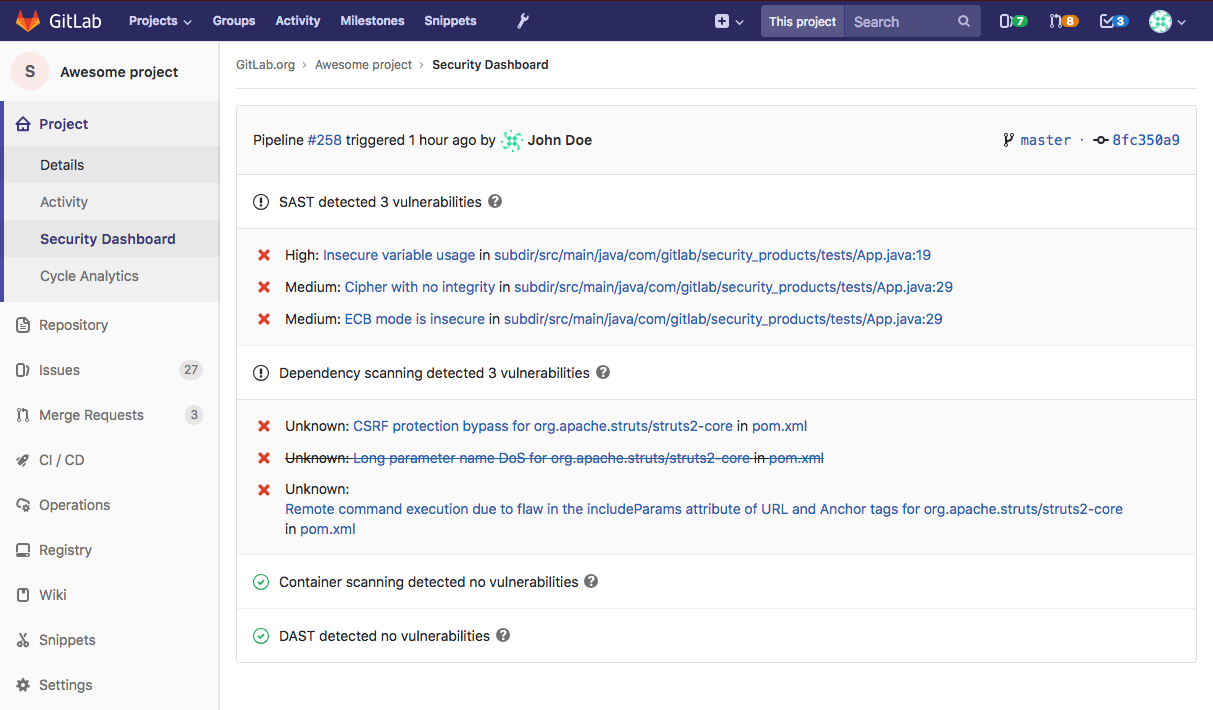 The main benefits of GitLab are, it assists development teams and developers in comprehensively handling the entire lifecycle of their applications, allows the deployment of applications to different types of environments, enables users to protect their build process and applications' source codes and resources from security threats, and delivers quick and quality support services. Find out more here of GitLab's benefits:
Comprehensively Handle the Entire Lifecycle of Applications
GitLab is an end-to-end rapid application development solution. This means it doesn't only allow users to build applications fast but also ensures that they are able to comprehensively handle the entire lifecycle of applications, covering the process of creating, testing, and deploying applications. In fact, users don't need to integrate the solution with many third-party development services, systems, and tools.
Implement Applications to Any Environment of your Choice
The rapid application development solution makes it possible for users to implement their applications on any type of ecosystem, whether it's on-premises or cloud. This gives development teams and developers complete flexibility when it comes to deploying the applications they have built.
Built with Enterprise-Grade Security Capabilities
GitLab makes sure that the source codes and resources of applications are guarded against any unauthorized or malicious access, usage, and distribution. It uses Kerberos, a protocol used for authenticating users before they can successfully connect to a specific network. Users can also set rules so that private and confidential files won't be exposed publicly. GitLab's security features also include the capability to delegate the right responsibilities and access and permission levels to the right team members. This way, important pieces of information can be modified and manipulated only by those authorized users.
Access Quick and Quality Support Services
The rapid application development solution provides services that give users the opportunity to ask assistance for any relevant concerns they have such as upgrading to a different plan or package being offered by GitLab. Dedicated customer support personnel and agents are always available to help them, especially in emergency situations.