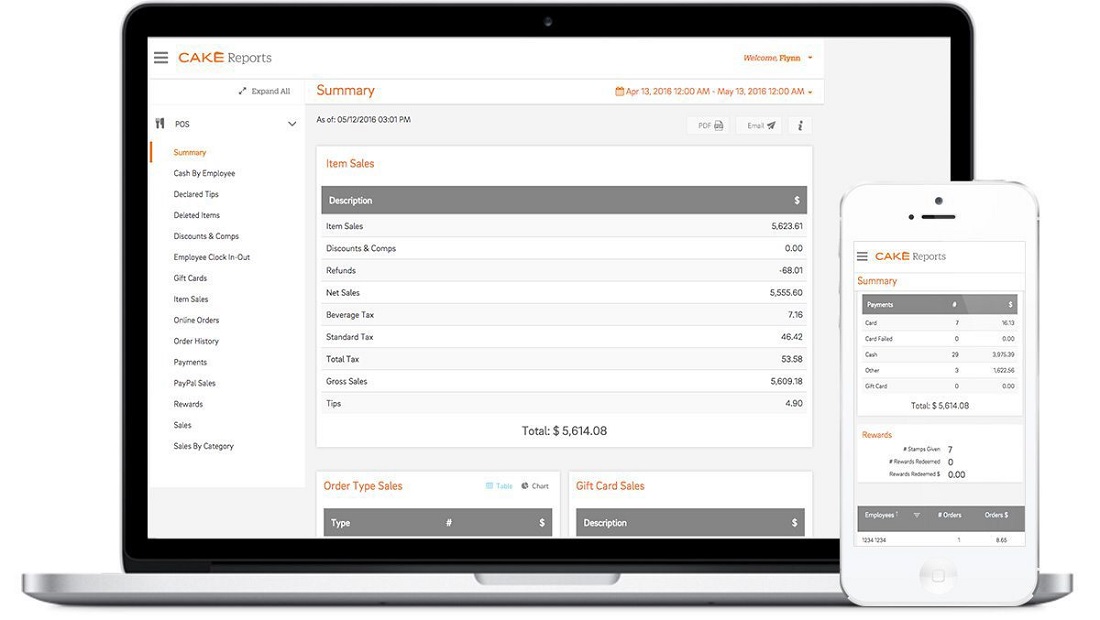 The main benefits of CAKE are its intuitive touchscreen interface, customized workflows, comprehensive features and tools, integration of some of the popular, powerful software, offline capabilities, and guest manager system. Here are more details:
Intuitive Touchscreen Interface
The intuitive touchscreen interface of CAKE's POS makes it easier to learn how to use the system. Hence, a new user does not have to spend more time and effort to familiarize with the system. They can use it right away and proceed to make their business better.
Customized Workflows
The software's customized workflows also enable users to enter orders more precisely in less time and adjust the tables and menus quickly.
Comprehensive Offers and Features
CAKE comes with hardware bundles that include a thermal printer, printer, and POS terminal, services that offer access to incredible cloud capabilities, as well as 24/7 support. The round-the-clock support gives you peace of mind knowing that you can find help whenever you need it. In addition, the platform provides real-time reporting and tracking features that aid in streamlining operations and generating reports including employee wages, weekly category sales, and more.
Integration of Powerful Software
CAKE can be integrated with some of the widely known software including ChefTab and QuickBooks. This platform supports PayPal payments, giving customers flexible payment option. Moreover, the system has integrated analytics which allows users to predict wait-times, spot trends, and minimize no-shows and walk-aways, resulting in great customer experience.
Offline Capabilities
The offline capabilities are among the notable features of this platform. With offline capabilities, businesses can ensure that their operation will not be interrupted even if there is no internet connection.
Guest Manager System and Automatic Notifications
This feature makes waitlists management and reservation process better. Businesses can send text alerts to customers, which aids in minimizing no-shows. Moreover, the system automatically sends notifications to guests once their table is clear and ready. Users can also use a Guest Manager Application for iOS. The app allows businesses to accept reservations online while enabling staff to make changes as needed.