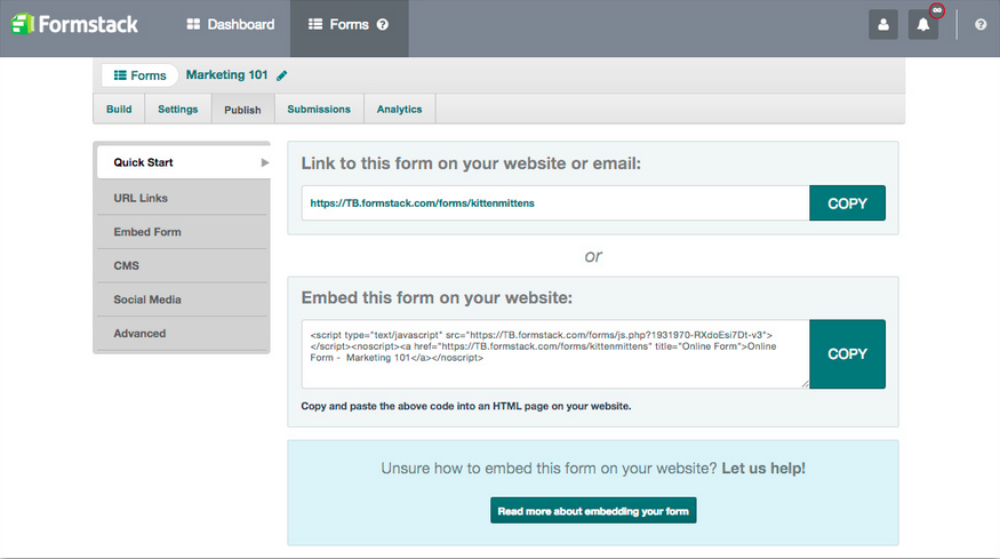 The main benefits of Formstack are its capacity to foster collaboration, its integrations, and its security.
Formstack can be used by business to come up with online forms that can be used for online CRM purposes. Because these forms can be used in a number of ways, it can also be used to initiate or maintain an organization's internal and external communications. Using it for internal communications paves the way for networks and team collaboration as well as the minimization of manual work. Processes that require team collaboration can be streamlined through the creation of workflow routes. Shared access also allows the monitoring of performance and the pulling out of insights. HR or IT can also use it to get information regarding teamwork across departments, employee performance, satisfaction, and engagement. Meanwhile, external purposes include reaching out and collecting data from a wide audience, aided by Formstack's capabilities in real-time data storage.
Streamlining work process becomes easy thanks to the more than 40 integrations that Formstack has across varying platforms. Payment forms are easy thanks to integrations with payment solutions while sending out form emails and scheduling campaigns are aided by the MailChimp integration.
Whether it is data sharing, data storage, or data collection, Formstack has put in place stringent security standards that protect sensitive information. Security passwords can be used to encrypt data and to ensure that only authorized personnel can access specific information. Workflow approval is also in place, which means users can only access the form through entries that are approved. This lets users strictly monitor and track of all form entries.