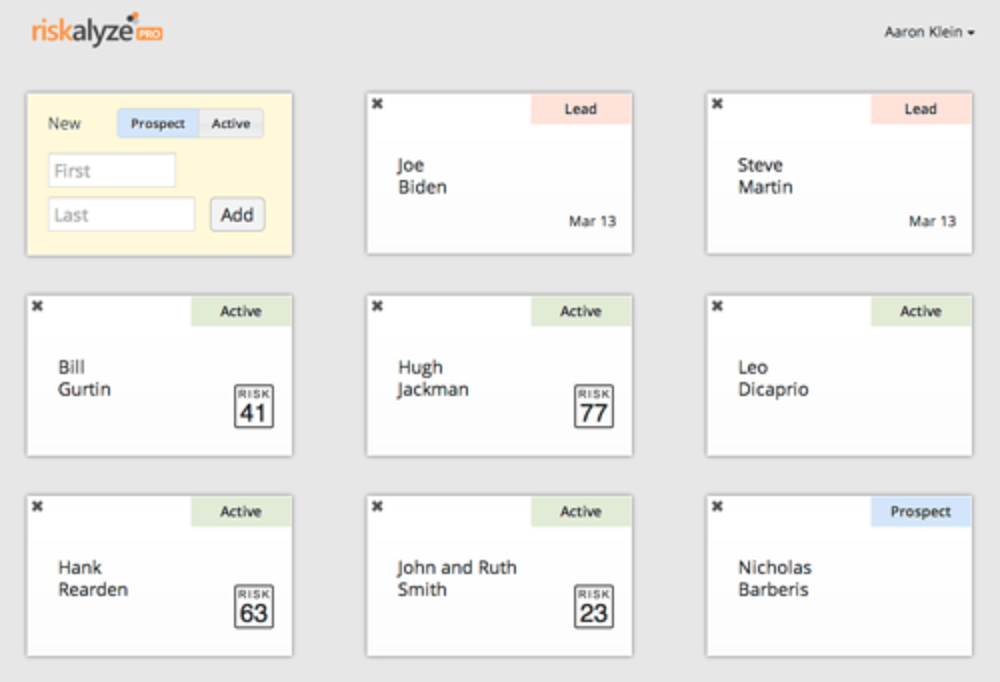 The main benefits of Riskalyze are the tools for risk assessment, retirement maps for accurate estimates, meeting tools for virtual conference, lead generation questionnaire, printable investment policy statement, and a handy client dashboard. Here are more details:
Risk assessment features
There are various assessment tools in Riskalyze that use scientific theories for objectively pinpointing investor's Risk Number. By ensuring to avoid stereotypes which make risk tolerance futile, companies are able to get more accurate results. The system's powerful portfolio analytics engine computes the Risk Number of every portfolio and match it with the risk preferences of the investor.
Retirement maps
Retirement Maps aims to avoid inaccuracies on estimates with regards to the probability of a client's risk preference leading to goal achievement and then making a map to success about it. Stress tests feature is performed for different bond market scenarios and stocks. This is done by running customer portfolios through a timeline in the market and then compare them to the right benchmarks.
Meeting tools
Riskalyze contains meeting tools that can be used for launching discussions with clients from practically anywhere around the world. Check-ins is available as well which establishes strong foundation for supporting users' messages between client reviews as well as sending early warning signals if customer psychology starts declining.
Lead Generation Questionnaire
The system is equipped with Lead Generation Questionnaire which serves as an interactive tool for risk analysis. It can also be used for capturing leads for any website.
Investment Policy Statement
A clear roadmap for the client is presented through the printable Investment Policy Statement which is helpful for setting better expectations and for enumerating the key factors that an advisor would need.
Intuitive dashboard
Riskalyze is equipped with a client dashboard that gives clients a Risk Number centered view of their resources. It can also be used to update the Risk Number, check balances, and to progress further to a goal. Users with Autopilot account can also edit their goals as well as request changes on their investments.