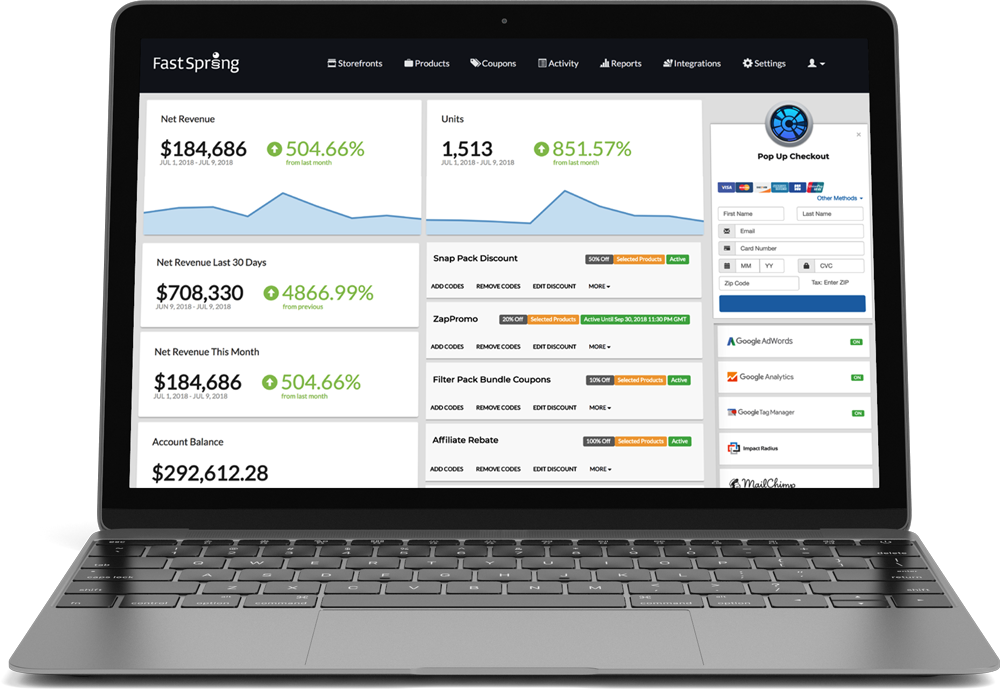 The main benefits of FastSpring are scaling along with your business' growth, supporting your shopping cart needs regardless of size, and automating processes like recurring billing and subscriptions. As an eCommerce site, it's always best to stay relevant in international markets. FastSpring has support for 20 different languages. Payments are also taken in many currencies which allows you to sell to anybody on the globe with Fast Spring.
Page customization is easy and doable on FastSpring. You can design according to your business brand and you can create designs that are simple or elaborate. From online shopping cards and order pages, you have a hand in their scheme.
If you are running a chain of stores, it's possible to monitor all of them from one account. It's really handy if you want to keep managing the business from behind the scenes. Users can oversee each store through one interface and customize their pages differently from each other.
Since many people buy online products through their smartphones, FastSpring also has mobile optimization options too. Through a dedicated version for mobile devices, customers can be more comfortable in browsing, navigating in, and ordering from your site.
To assure your customers that their payments are secure, FastSpring is integrated with the best payment services. Fraud protection features are also available which ensure that the payments happen quickly and simply.
Since the app is cloud-based, new hardware, servers, and software are not needed as data transfer is simple to do. So far, the cloud storage offers around 5GB of files for your business.