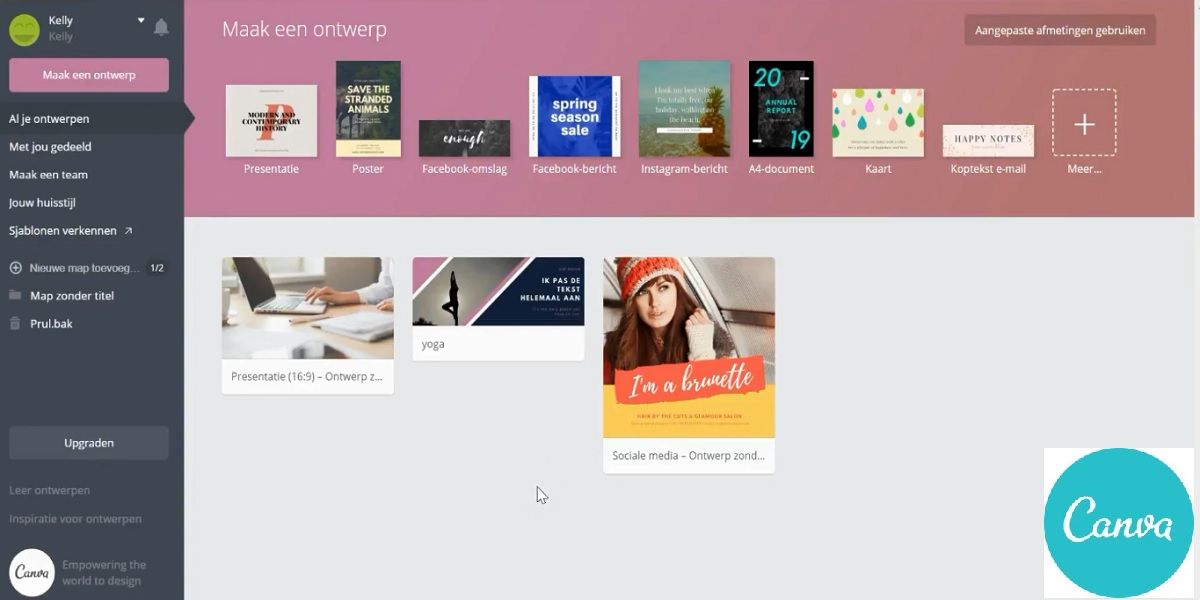 Canva main benefit is the ability to create excellent artworks fast even for a novice and the tiered pricing that allows even those with a small budget to tap its premium tools. Here are more details:
Canva is a design solution that provides both novice users and experienced graphic designers an easy-to-use yet powerful platform that can convert a simple idea into impressive graphics and designs in a swift and simple manner. It's a perfect content-making and design software for users who have little or no graphic design experience.
Thanks to Canva, organizations can directly address common problems that hinder their content marketing tasks. They can now come up with interesting and engaging content consistently without missing a beat. The software possesses features and pre-installed tools that allow users to come up with fantastic and eye-captivating content. The best part about this is the process is smooth and easy.
The platform is armed with a drag-and-drop editor to pair with its huge library of templates, fonts, and pictures. As a result, users can create art designs and documents easily. An option is available for building customized templates and designs consisting of elements of a certain organization or brand. With designs and templates that are easy to edit, Canva can be a tremendous help to preserve theme consistency across documents.
Designs, documents, and templates are configurable so users can bring in changes or make necessary edits. Aside from that, users can also leave comments on the work done. This can significantly improve collaborative efforts and communication.
Canva has a number of user-friendly apps and millions of fonts and images to its ever-expanding suite. With its affordable pricing plans, new and advanced users will love this tool.