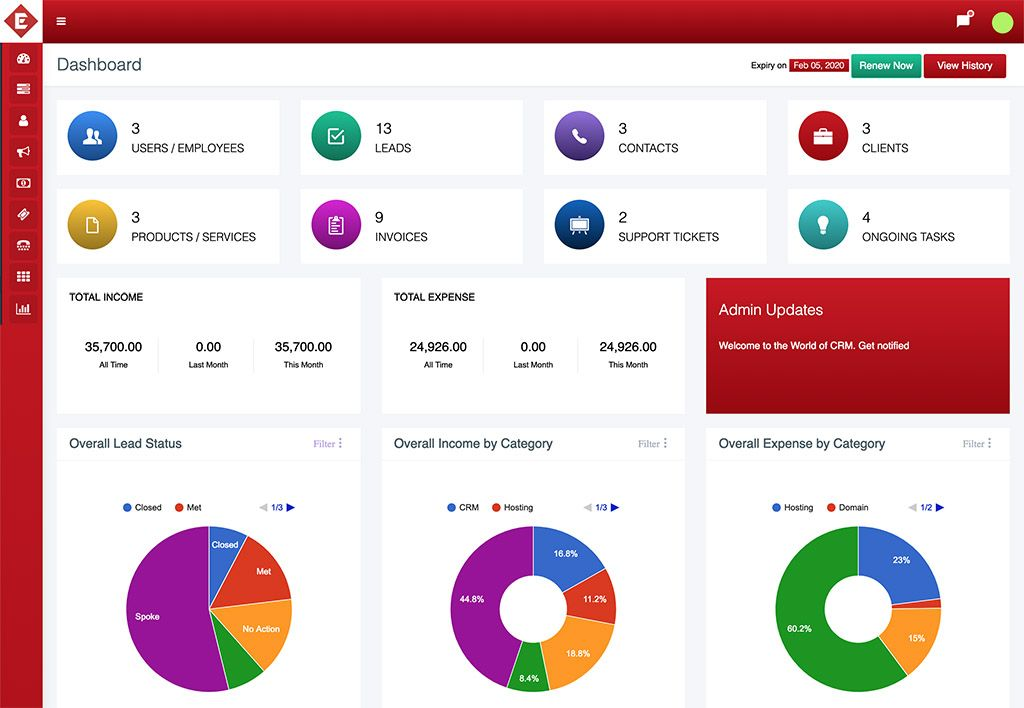 The main benefits of Eezyy CRM are it supports unlimited users, offers a unique pricing model, ensures robust security, and is designed by experts. Here are more details:
Unlimited Users
Eezyy CRM lets you create unlimited profiles for your CRM users and manage them all from a single, unified location. You have total control over their access and permissions, ensuring that they can only access tasks, information, contacts, and schedules based on their roles. You can also do the same for specific departments. As your business expands, you can add more users to the system without worrying about any limitations.
Unique Pricing Model
With Eezyy CRM, you don't have to pay per user per month. They only charge per company on a monthly basis. Whether you are fielding tens of users to hundreds, you only have to pay for the company package you choose. That means you can save money even if you have a large roster of users.
Robust Security
Eezyy CRM utilizes a dependable cloud server protected by advanced security features and automated backup. This means their infrastructure is safe and shielded, guaranteeing 99.99% uptime. Your CRM will always be online and accessible to you and your team.
Designed By Experts
Eezyy CRM is filled to the brim with features and capabilities that are handpicked and enhanced by experts who understand what you and other your end users look and need in a CRM software to help you grow your business and ultimately achieve success.