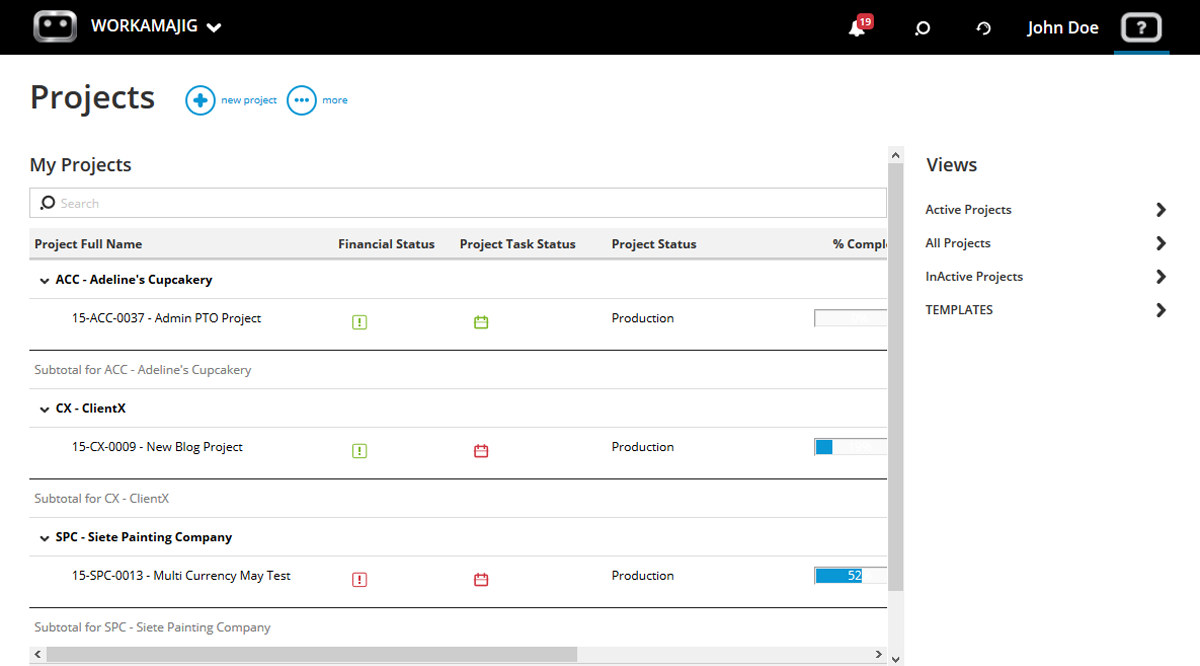 The main benefits of Workamajig Platinum are its assistance in driving new project opportunities, its delivery of real-time insights, and its maximization of organizational tools for improved efficiency. These are essential to complete the project planning, management, and organization.
The software allows your sales team to see opportunities and track progress. It simplifies the matching of clients' needs with limitless estimate formats and then routes it directly for approval of project initiation. Once the project is launched, Workamajig Platinum sets a schedule, determines resources, and estimates the timeline of the project automatically. Alerts, schedules, and budgets are also tracked as the project goes on.
Workamajig Platinum determines project needs and resource allocation to make sure projects are appropriately staffed. Updated projects will automatically change the budget and schedule to make sure you are on the right track. What's more, the software also gives alerts once insights and issues arise, allowing you to make the right decision before they impact the progress of the project
Workamajig Platinum has a client portal for easy submission of project requests, and these requests are routed to the right person for approval. If there are additional data required, the requests will be re-routed immediately to the requestor. In the approval, a requestor can begin with the project in a single click. The software even provides the relevant data, so you are not inundated with unnecessary details. Confirmed projects will be added to the dashboard automatically. In a centralized location, all team members can collaborate and communicate about the project and task. They can also update the tasks through the accession of assets, time tracking, and much more.