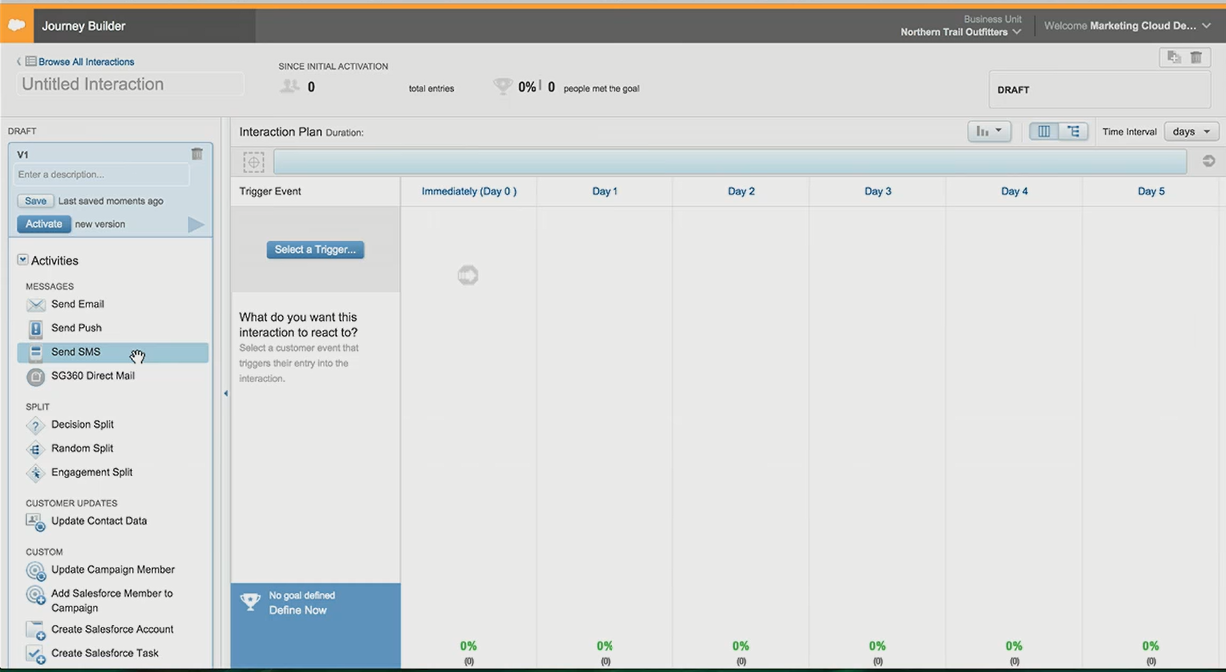 The main benefits of ExactTarget are its robust digital marketing solution, comprehensive marketing automation, relevant customer information consolidation. These are the ExactTarget benefits in detail:
Robust digital marketing solution
ExactTarget is equipped with hundreds of features that allow it to be useful in all possible marketing scenarios whether it's for email promotion or for complex programs. It is also capable of engaging with customers on the go, of raising app engagement, and of enhancing mobile commerce through its simple and easy to use targeted app alerts and mobile messaging. It also features social offerings that enable users to gain insightful information about social conversations that help them in providing relevant content and in boosting the branded social experiences for their audiences. ExactTarget also offers flexibility and reliability to its users with its secure, cloud-based infrastructure that has a high uptime rate.
Marketing automation
ExactTarget is a powerful platform that aids businesses in automating customer journeys in real time, which could inspire the best marketers around the world and in turn deliver the best results. By transforming the users' business into a customer-centered company that can manage customer journeys and build strong relationships with them, they can remain relevant in the market.
Gather relevant customer information
The platform is capable of collecting real-time data about customer purchasing habits and preferences. This will give businesses relevant insights on how they can build their customers' brand loyalty and assist them in increasing their conversion and order rates. ExactTarget is also capable of providing its users with a full, 360-degree view of their customers. This further increases the rate in which data could be utilized in personalized conversations with customers, regardless of the channel.