DJ Mixer Professional Reviews: Pros, Cons & Pricing of the Popular DJ Mixing Software
January 29, 2018
0 Comments
 Price: $99.95
Our Score: 81%
What is DJ Mixer Pro?

DJ Mixer Pro is a sophisticated DJ mixing software for Windows and Mac. It provides you great features to elevate your live DJ performances to amazing levels. You can mix videos and audio, and host karaoke using a single one solution and offer an entertaining multimedia experience to your audience.

In our DJ Mixer Professional reviews we will show you why it is ideal for both beginners as well as seasoned DJs. Since you can mix both audio and video, it is an attractive tool for disc jockeys and video DJs alike. The software packs loads of helpful features and comes pre-mapped for several widely used controllers.

You can mix video and music in popular formats such as WMV, MKV, MOV, MPEG, AVI, MP3+ CDG, Karaoke CDG, FLAC, AIFF, CDA, OGG, WAV, M4A, MP4, MP3, and more in real time. Simply install a sound card on your device to get started. This software is ideal for your home as well as for parties, hair studios, clubs, restaurants, hotels, weddings, and others.

If you wish to do a trial run, try out the demo version on the DJ Mixer Pro site and use the application for 20 minutes. Read our DJ Mixer Professional reviews further for more details on its key features and benefits.
Main Features
Mix audio, video & karaoke

Interactive waveform display

Full iTunes integration

Loops and cue points

Automated beat-matching

Powerful mixing engine
Audio effects

Automatic harmonic mixing

Powerful samplers

External display

Powerful media library

Hardware integration
List of Benefits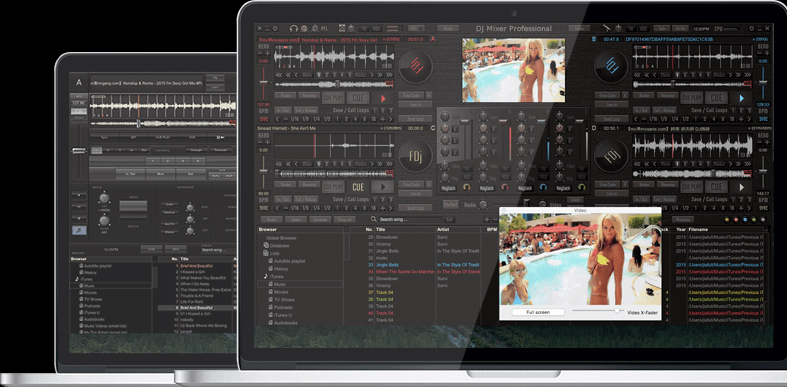 In our DJ Mixer Pro review the software has been distinguished with our Great User Experience Award and Rising Star of 2017 Award: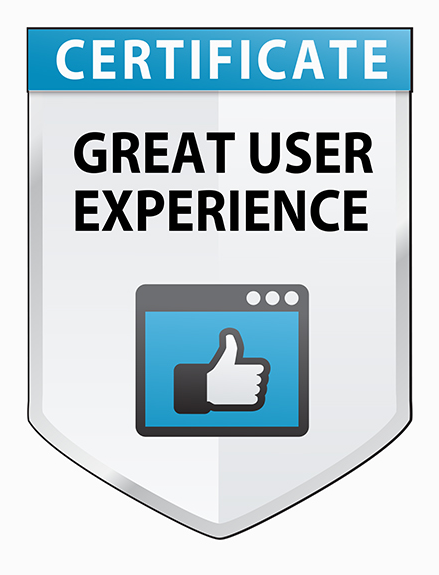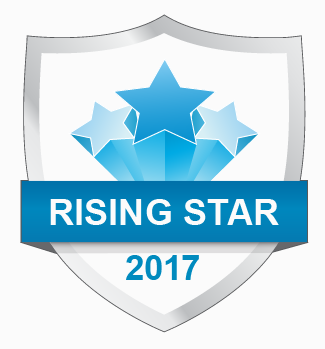 What benefits does DJ Mixer Pro offer to DJs and VJs? Here are the details:
Easy to Use
You'll read in many DJ Mixer Pro reviews that this software is perfect for novice DJs as well as experienced club DJs. It offers all the tools and features you need to create astounding DJ sets. Simply add tracks from your hard drive or iTunes to get started. The platform offers excellent support for DJ hardware controllers.
Sync Tracks Between Decks
The Smart-Sync feature automatically finds out each track's BPM and enables you to sync tracks between decks. This function ensures no matter which deck is playing, the other deck is in full sync with it.
Beat Looping
If you have found a pleasing loop or need to extend your mix while preparing for the next track, you can instantly and easily loop a 4, 8, or 16 beat section with a simple button click.
Use Sophisticated DJ Tools
DJ Mixer Pro offers advanced tools such as beat grid editing, slip mode, skipping, looping, cue points, and auto-sync.
Robust DJ Interface
Utilize the interface that includes a music library, sampler, two or four decks, waveforms, and turntables.
Perform Audio Analysis
Benefit from helpful audio analysis tools such as auto-gain/normalize, key detection, frequency-based colored waveforms, flexible beat grids with assistance for dynamic tempo, BPM and beat detection, and more.
Hardware Integration
This includes support for microphones and external audio input, support for multi-channel USB audio interfaces, native support for more than 90 MIDI controllers, advanced MIDI learn, and more.
Technical Specifications
Devices Supported
Language Support
Pricing Model
Customer Types
Freelancers

Small businesses

Medium-sized businesses

Large businesses
Deployment
Available Integrations
Hardware integration (support for microphones, external audio input, multi-channel USB audio interfaces, more than 90 MIDI controllers, advanced MIDI learn, and more).


Video
Available Support
Software Pricing
You can buy DJ Mixer Pro V3.6.9 for Windows or Mac for $99.95 on the product website. This is a special price offered till Jan 31, 2018. The regular price is $149.95.
License Benefits
One license is valid on both Mac OS X and Windows platforms.

The license code is immediately sent to you via email.

Avail free lifetime support via email in English worldwide within one business day.

You will get free upgrades to future versions of the product for the lifetime of the software.