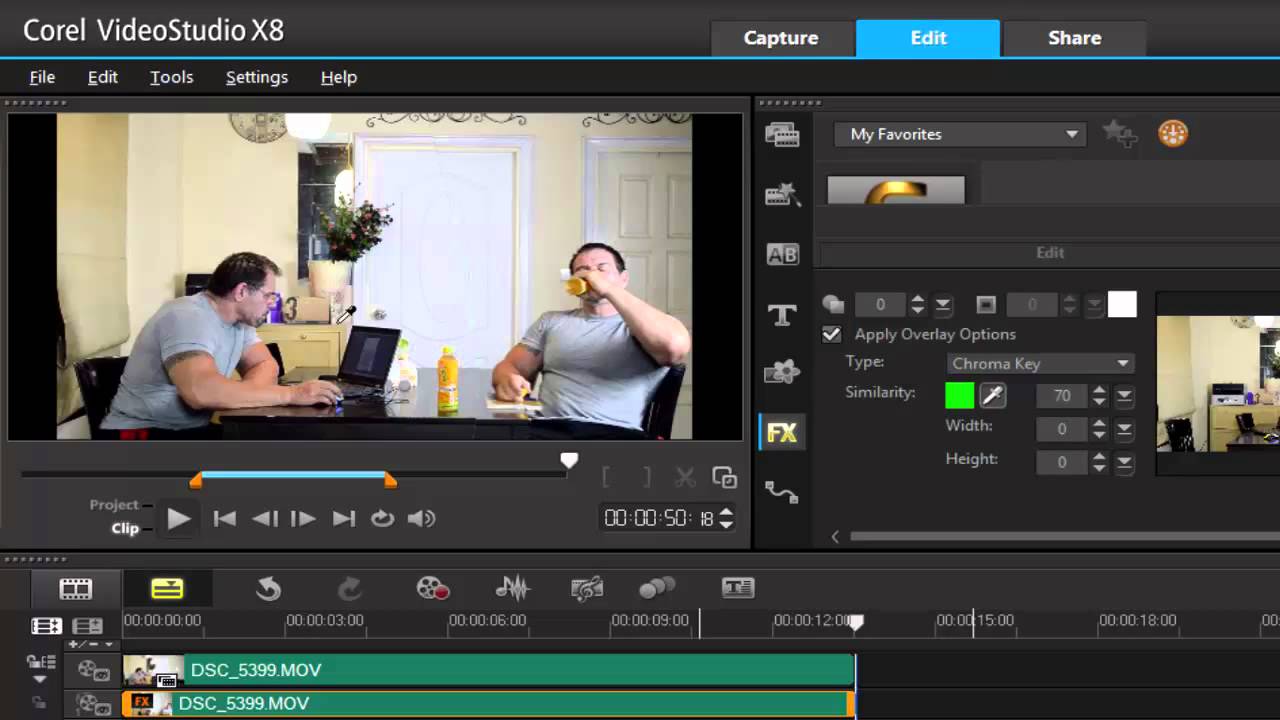 The main benefits of VideoStudio are a professional-looking interface, a set of advanced specialty tools, and a robust editing suite. Read on to find out.
VideoStudio is a powerful editing software that offers its users a simple and user-friendly interface. The interface provides a secure gateway to the software's complete basic features. Besides, it is highly customizable, so you can freely rearrange the main elements in creating an appearance that suits your preferred style.
VideoStudio nails the basics with various effects, including a batch of video editing features and multi-track editor that you can access from the main menu in just one click. You can even get video guides on each function, giving you an easy way to understand how each tool works. Live preview for titles and effects are also highlighted so you can see how they work before you use them.
Furthermore, the software features a fully-featured platform that offers sufficient support for 360-degree video editing. This excellent tool lets you convert 360-degree videos into standard videos that can also be played on standard players and televisions. Apart from that, VideoStudio also supports 4K Ultra High Definition and other high-end features. This simply means that the software is a dependable solution you can use to edit videos easily regardless of the format. You can also ace the export options, including export-to-file as well as direct upload support for Vimeo, YouTube, Facebook, and Fivver.