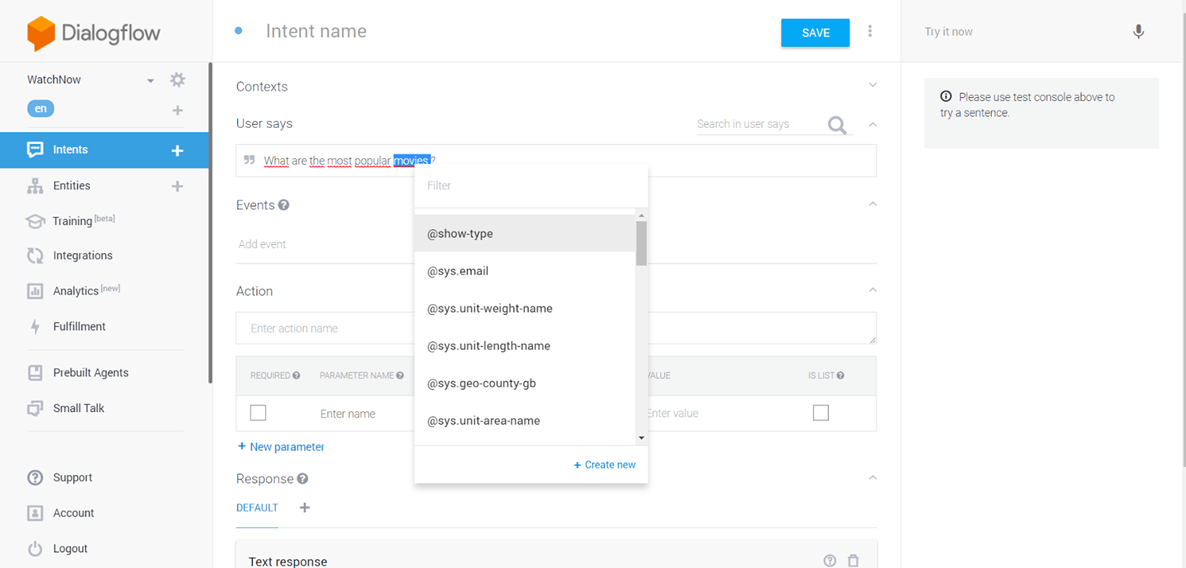 The main benefits of Dialogflow are it helps you develop AI-powered apps efficiently and it utilizes natural language processing. Here are the details:
Swift and more efficient coding
Dialogflow helps save the developers' time by simplifying the coding process. The system has a built-in, inline code editor where developers can perform all their code-related tasks. With this, their agents can be connected to their application through Cloud Functions or on-premise.
Powered by Google's machine learning
The machine learning technology from Google is now supporting and powering Dialogflow which greatly enhanced its capability. With this, app developers are given the platform with which they can train their agents to gain better comprehension when conversing with people. This is done by extracting the relevant information from the conversation and using it to allow the AI to gain a better understanding of the conversations. There are also more than 30 templates that are pre-built and can be used as a foundation for the developer's work.
Can express itself through natural conversation
Chatbots created with the aid of Dialogflow can have the capability to engage in conversations in a more natural way. This means that even though the customers will be talking to an application program or a machine, usually to ask for support or assistance, they would receive in-context replies. The chatbot wouldn't feel too robotic or mechanical. You can even lend to it a personality to an extent to make the conversation more natural.
Can handle small talks
Dialogflow's conversational capabilities are not limited to the queries, service requests and other business-related topics. It can also be configured by the developers with the right algorithm to allow their agents to engage in small talks with their customers. Dialogflow provides developers with the capability to define phrases or sentences about varying topics or lines of conversation including confirmations, emotions and many more. This feature for informal chats can greatly enhance the interactive experience of customers with the application.