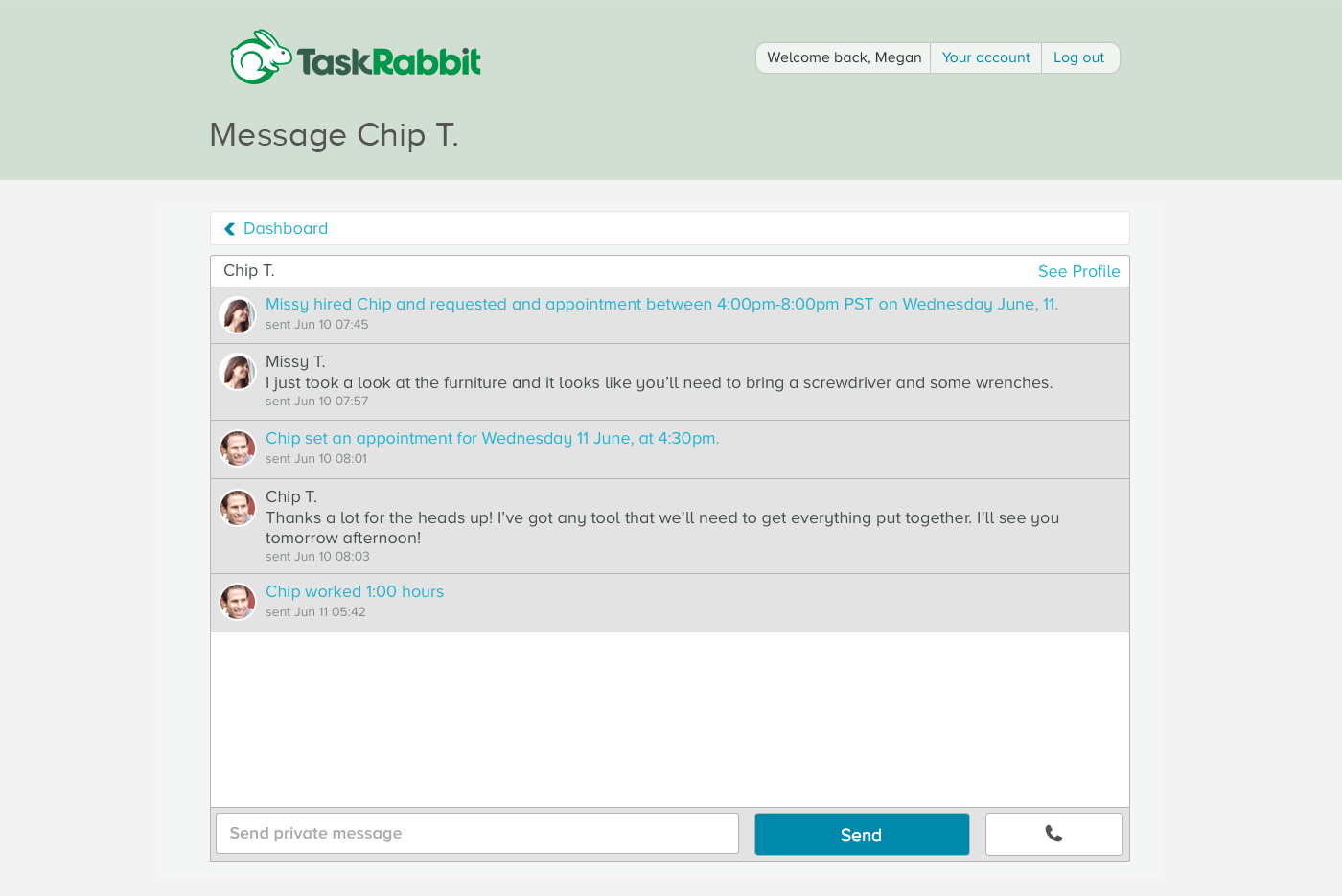 The benefit of TaskRabbit is simply more bookings for you. The app marketplace lets you reach out to more customers looking for your service.
Find customers faster
TaskRabbit helps contractors find customers fast without having to do heavy promotions. By joining this marketplace, contractors have access to potential jobs in their area. Customers have the convenience of using the app's task booking, and if you get a match, you are alerted of a new job order immediately. A match is based on customer requirements, such as hourly rate, time availability and rating. Furthermore, the app also features a payment system that ensures you get paid fast, securely and conveniently.
Leverage background checks and money-back guarantee
A contractor with a clean record and excellent customer service will find TaskRabbit an excellent platform to get more customers. The app performs background checks to ensure customers only get the most qualified and reliable contractor. It bodes well to a contractor in good standing to leverage the app's customer guarantee, including ensuring up to one million in property damage to customers. If you have your own money-back guarantee, the app's offer reinforces your service with more trust factor.
Moreover, you can avail yourself of a paid plan and earn a TaskRabit Elite badge. It signals to customers of your track record in providing excellent service. The badge is displayed on your app page.
Mobile flexibility

TaskRabbit supports both Android and iOS so you and your staff get maximum mobility. Small agencies can implement BYOD without having to worry about app compatibility.