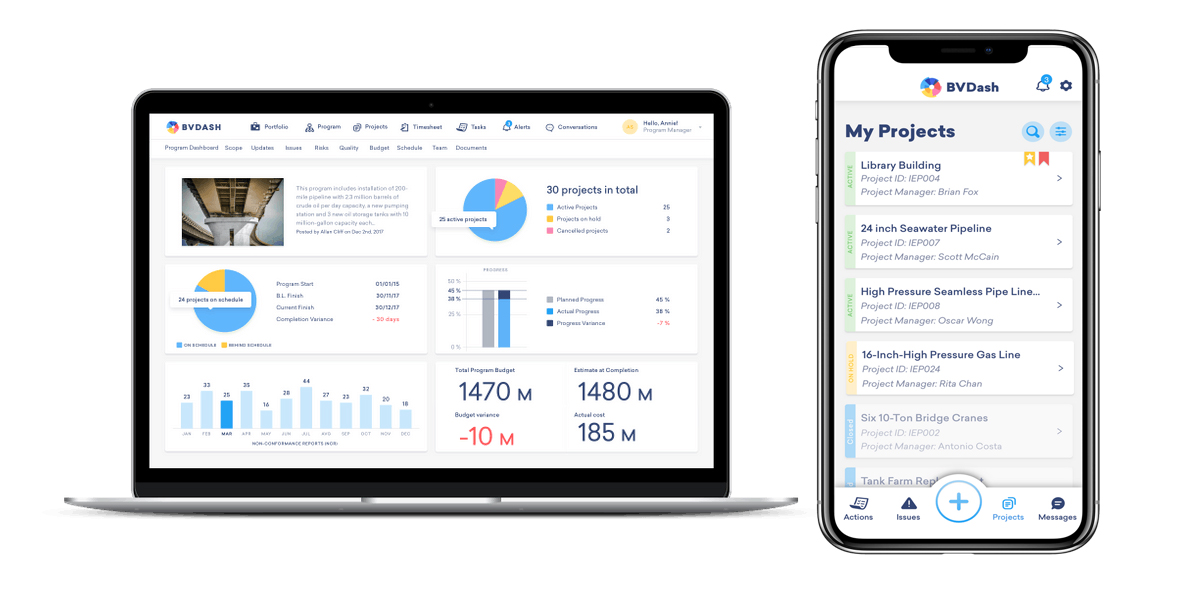 The main benefits of BVDash are strengthened team communication, effective cost-cutting, mobility, and ease of use. Here are the specific advantages that users can expect from BVDash.
Strengthened Team Communication
BVDash provides a secured communication platform for real-time connections between team members and different departments. Through it, key information can be shared anytime.
Effective Cost-Cutting
BVDash is highly cost-efficient as it is priced depending on the number of active projects and users. Teams that want to fully control their finances will find BVDash's pricing packages extremely friendly as it charges clients depending on the number of projects. The smaller the project, the lower the cost. Small teams won't need to spend extra for unnecessary space and features. Also, BVDash has a free feature that can handle as much as five projects for free.
Mobility
BVDash has a mobile app version that can ensure the speed of workflow and access of team members in real-time. Through it, projects and tasks can be completed and monitored even via smartphones. BVDash's mobile app is highly customizable and allows for real-time task updates and notifications.
Ease of Use
BVDash comes with an interactive dashboard with a BirdView UI that allows for the real-time monitoring of the project in a simplified and unified manner. Non-technical users will find the sleek UI unintimidating and easy to use. All tasks within the BirdView dashboard are doable in just a click.