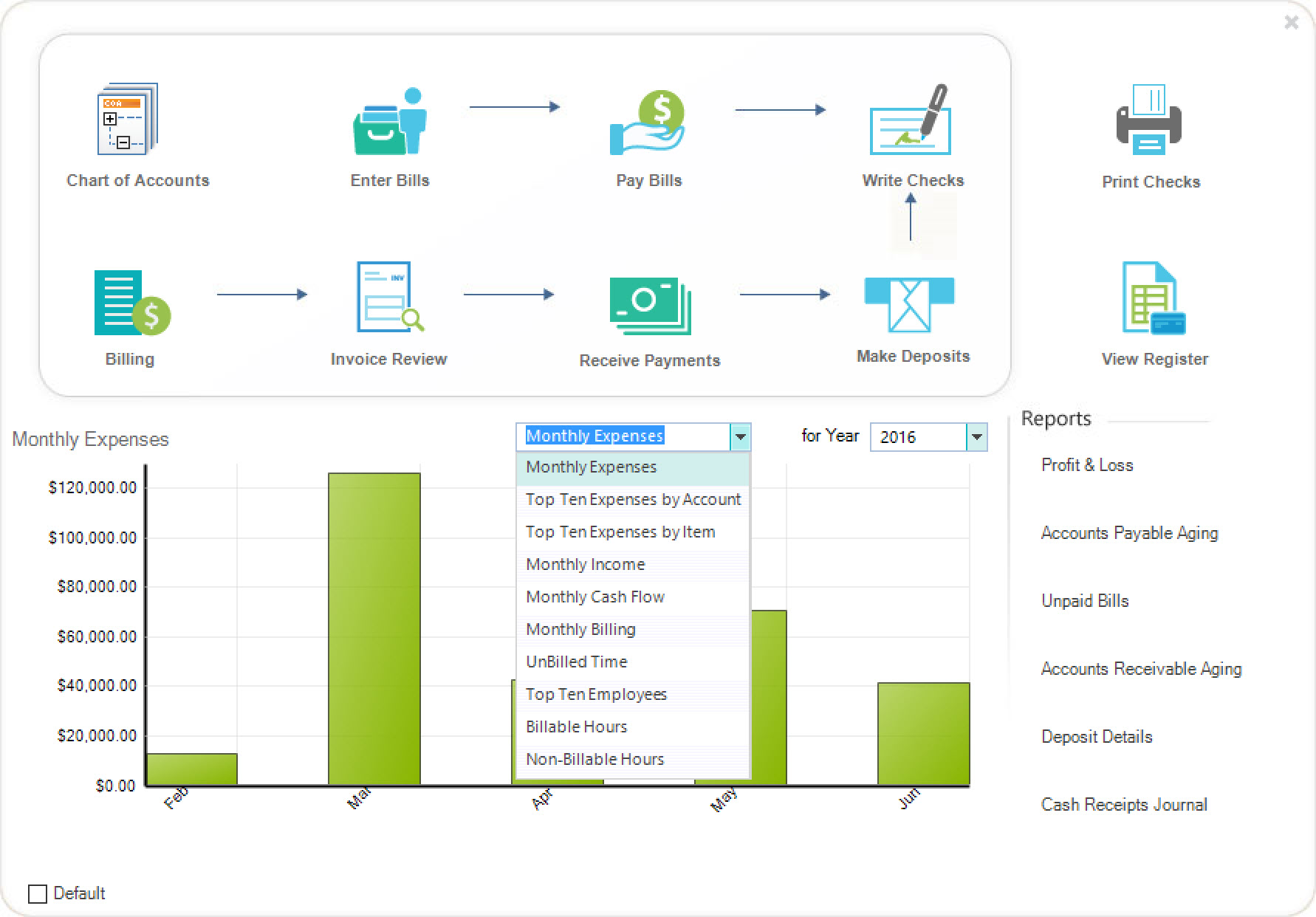 The main benefits of BillQuick are its billing, invoicing, and accounting automation, financial data centralization, intuitive and innovative project management, and easy time tracking. Here are the details:
Robust Billing System 
BillQuick is ideal for organizations and individuals who are offering various professional services. It is equipped with tools that enable them to seamlessly handle their key financial processes like billing, invoicing, and accounting. Aside from automating financial processes, the system provides them with other powerful and innovative features such as the ability to manage projects and record and monitor work hours.
Consolidated Financial Data
The main objective of BillQuick is to help users automate their financial processes. It consolidates all financial information and details in one central place such as payment histories, account details, and customer information. Because the solution centralizes financial data, users can easily access and retrieve all the important information they need.
Project Management
Project management and monitoring capabilities are incorporated into BillQuick. For instance, it permits users to create and assign tasks to specific employees or team members. Color coding is applied to these tasks, allowing employees and team members to determine how important the designated tasks are and what's their current status.
Time Management
Time management is another key feature being offered by BillQuick. With this feature, managers can verify the number of work hours employees or team members has spent. Employees can also track the overtime they rendered and the available vacation and sick leaves they can still use.